A different take on everyone's favorite sweet potato fries. Topped with some everything bagel seasoning, these fries are a perfect addition to any meal!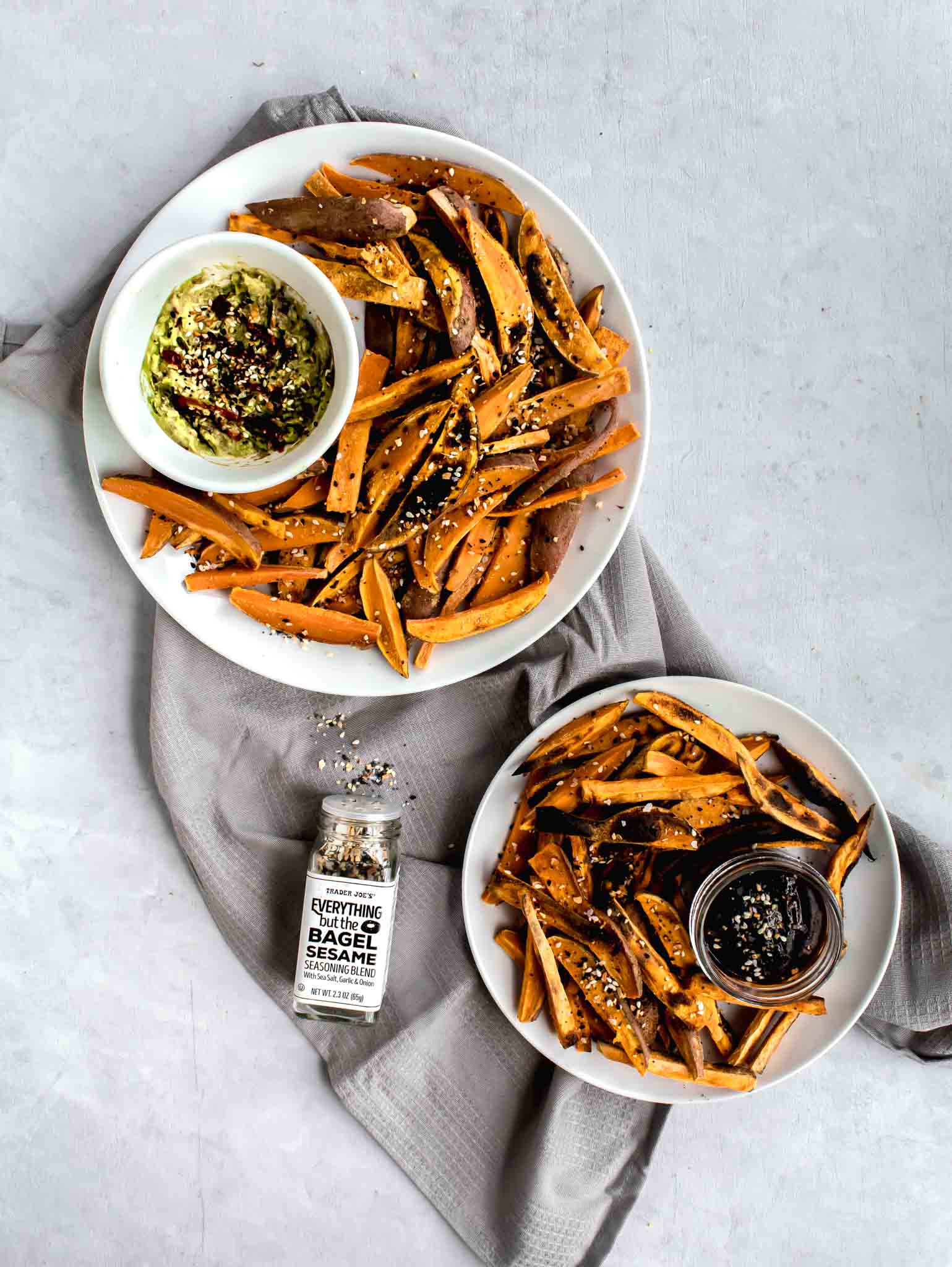 Are you surprised to see a sweet potato recipe on here? Well, you shouldn't be. Especially if its sweet potato fries, which is what I have for you today. Recently, I stopped by Trader Joe's to get some of my favorite staples from there and decided to try out the everything bagel seasoning that everyone has been raving about for the last few months. I have to say that I am a BIG fan. I literally add this to everything now: avocado toast, pasta, sandwiches, and yes, sweet potato fries.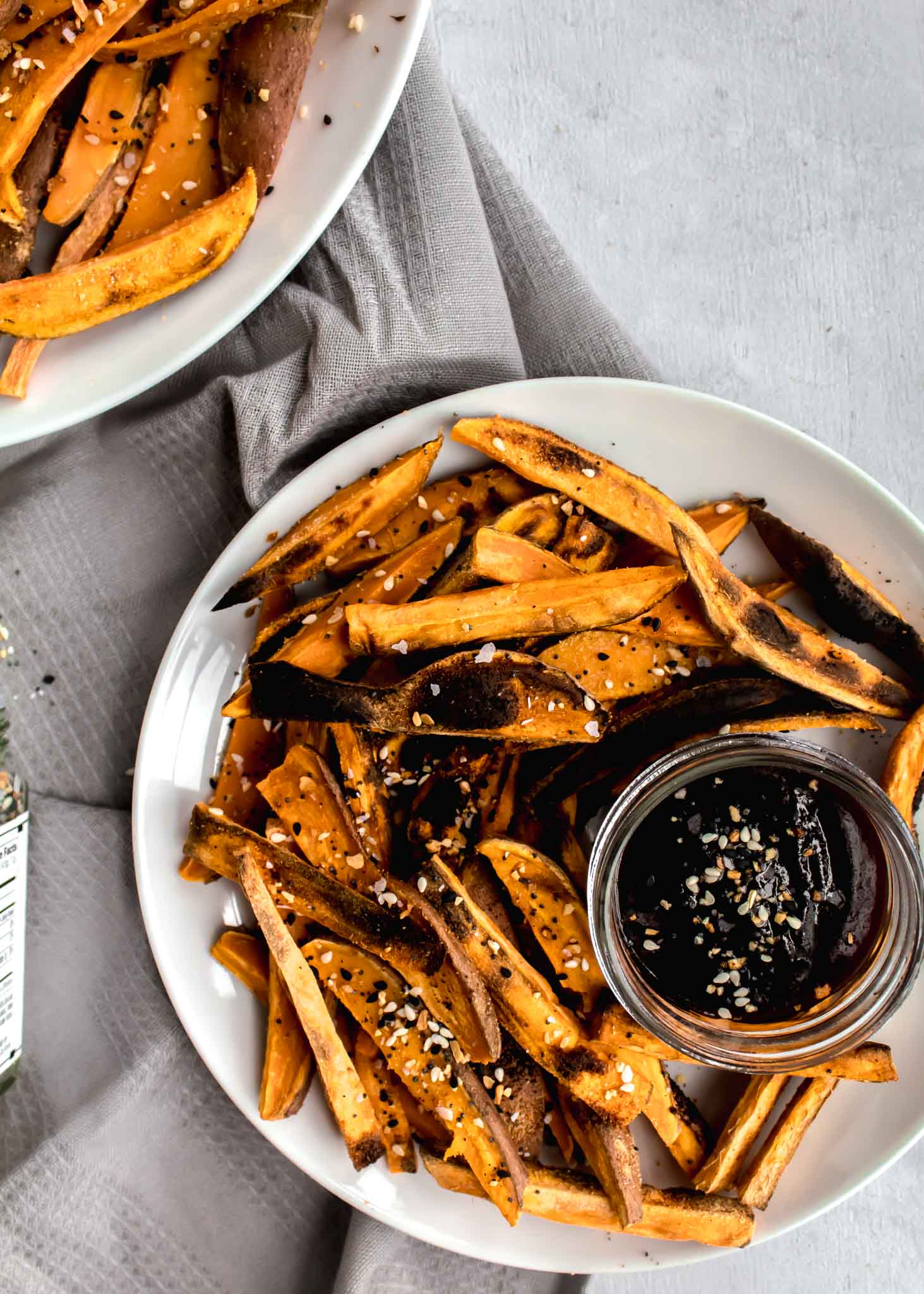 How to Make:
What You'll Need:
Sweet potatoes
Everything Bagel Seasoning
Garlic powder
Avocado oil
I typically bake my sweet potatoes in the oven (have yet to get an air fryer, but I'll swear by my oven for now) on broil and it takes about 20-25 minutes. I also really like using avocado oil since it has a higher smoke point, which makes it the perfect oil to use when cooking at really high temperatures. It also helps the everything bagel seasoning stick to the fries while you bake them.
I love pairing this seasoning with the fries because it adds a little salty to the sweet. I also like to add some garlic powder for a little extra spice to the fries!
Some of my favorite dipping sauces include barbecue sauce and guacamole. You can definitely pair this recipe with any sauce though and it would taste super delicious!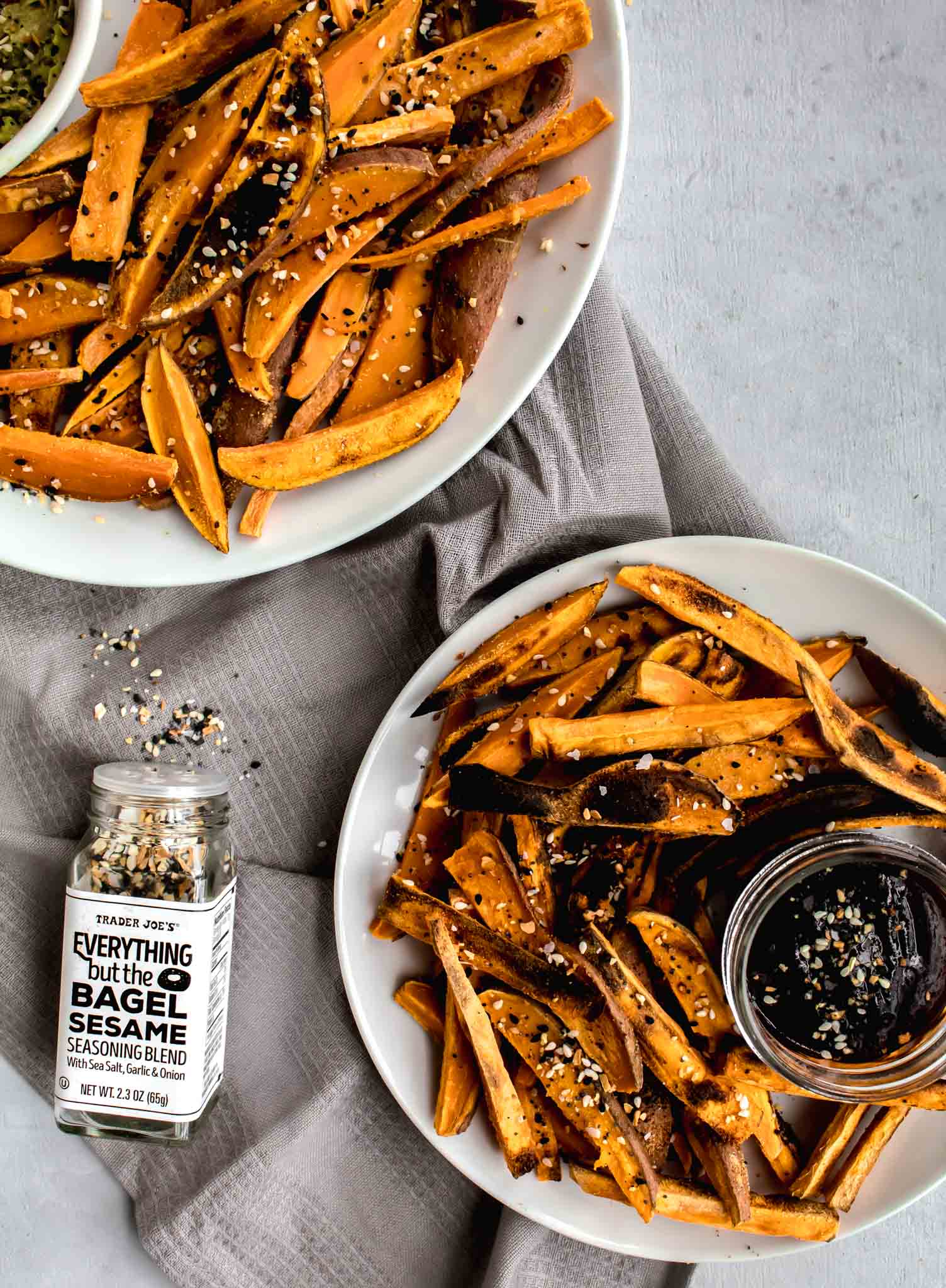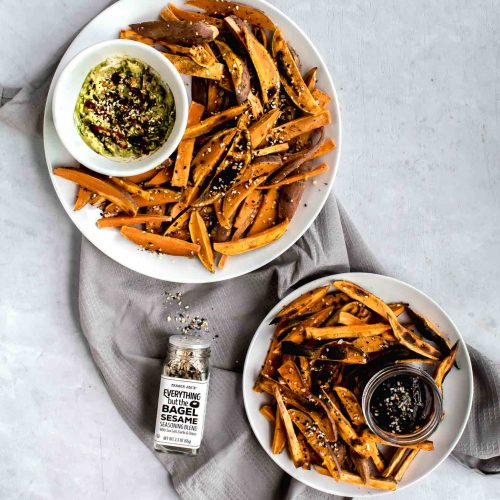 Everything Bagel Sweet Potato Fries
Ingredients
4

medium

sweet potatoes

3

tbsp

everything bagel seasoning

2

tbsp

garlic powder

2

tbsp

avocado oil
Instructions
Preheat the oven to 350 F. If you have an oven that doesn't heat as well (like mine) then you can broil them! This recipe would also work in an air fryer. Chop the sweet potatoes into fry shapes and lay on a baking tray.

Coat the sweet potatoes in avocado oil.

Top with the everything bagel seasoning and garlic powder.

Bake for 20-25 minutes or until crispy. Serve with your favorite dipping sauces and enjoy!