Add this beet walnut salad with maple balsamic dressing to your list of new favorite salad recipes! This recipe is perfect for summer and loaded with nutrients, protein, and healthy fats.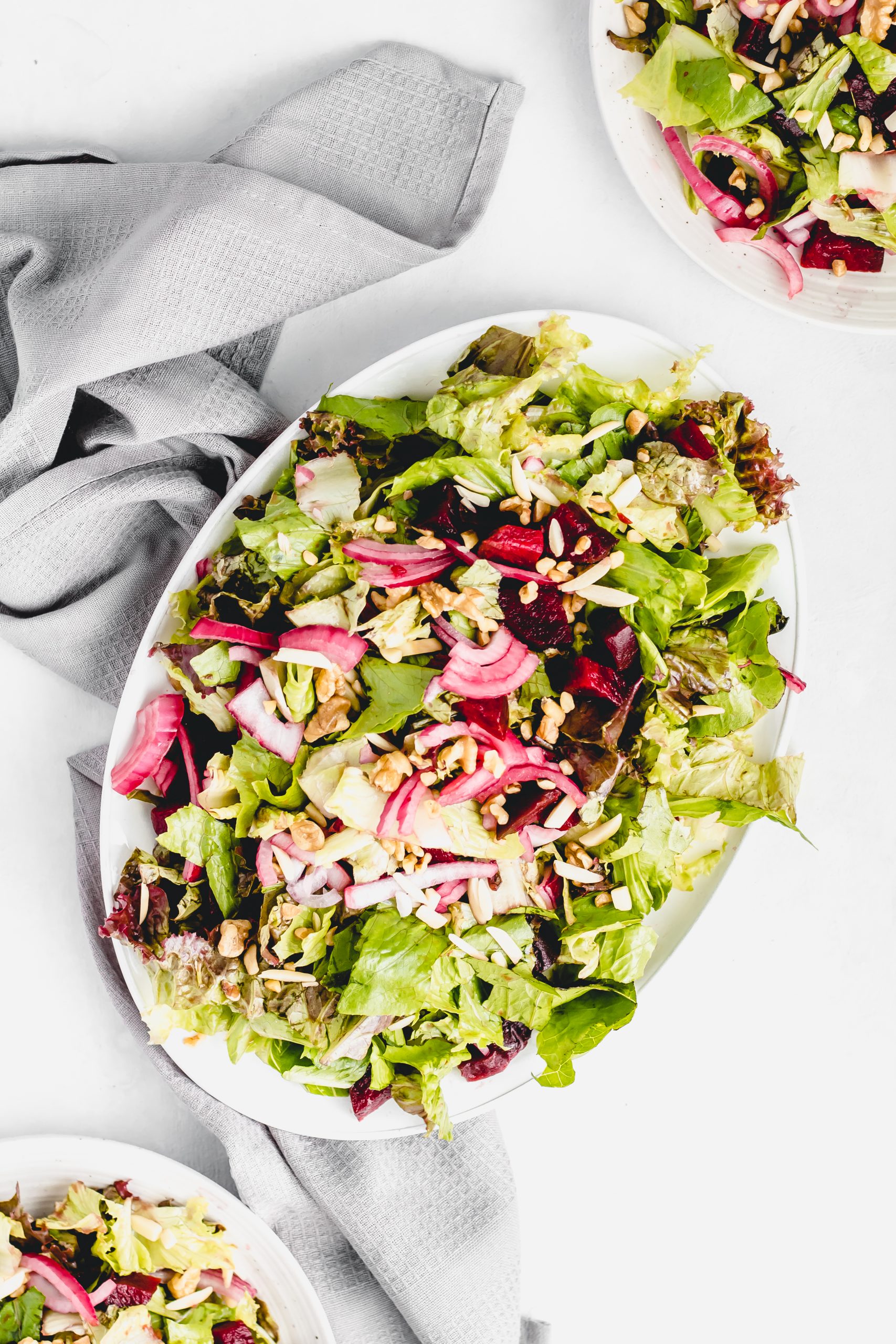 So, I have to admit something. I'm not the biggest fan of salads. I mean I love spinach, lettuce, kale, and all the in-between but not so much as a salad. However, in the summer, salads can make some of the most perfect meals. They are refreshing, easy to put together, and can pack in a bunch of nutrients.
Today, I have this beet walnut salad with maple balsamic dressing. Adding beets to this salad has become one of my new favorite things! They add a delicious earthy taste and are super delicious!
Benefits of Beets:
Beets are rich in:
folate
potassium
manganese
They are also one of the richest sources of nitric oxide. Nitric oxide works to relax our blood vessels, which helps to prevent blood clots, elevated blood pressure, and helps to improve circulation.
Beets also contain phytochemicals, which are additional compounds found in plants that provide us with additional health benefits. The phytochemicals found in beets have anti-inflammatory properties.
Read more about the health benefits of beets here.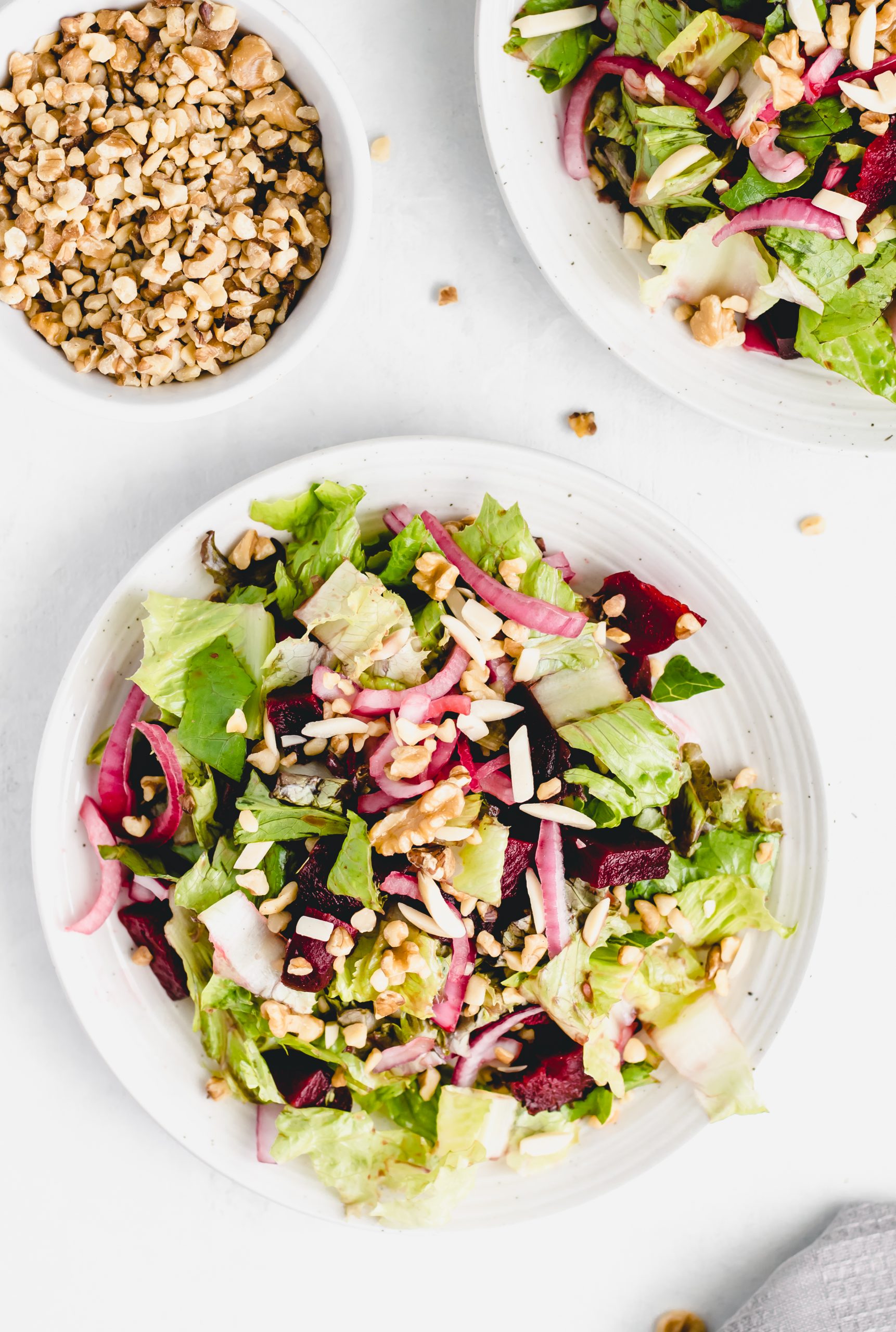 Benefits of Walnuts:
Walnuts are rich in:
omega-3s
protein
vitamin E
Walnuts have been studied for their role in preventing inflammation, reducing cancer risk, managing blood glucose, and preventing heart disease.
Read more about the benefits of walnuts here.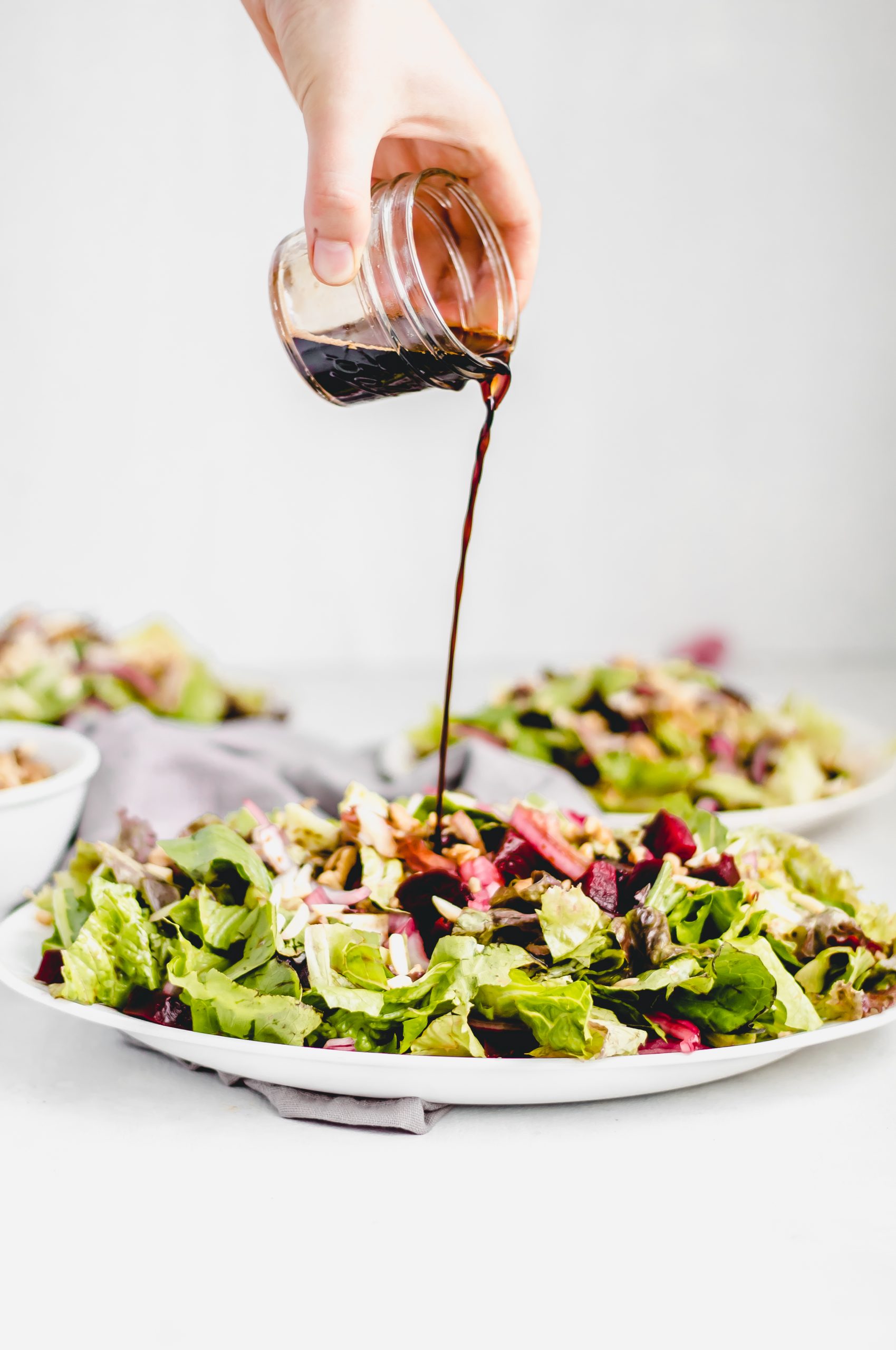 Liked this Recipe? Check out some of these other delicious, healthy recipes!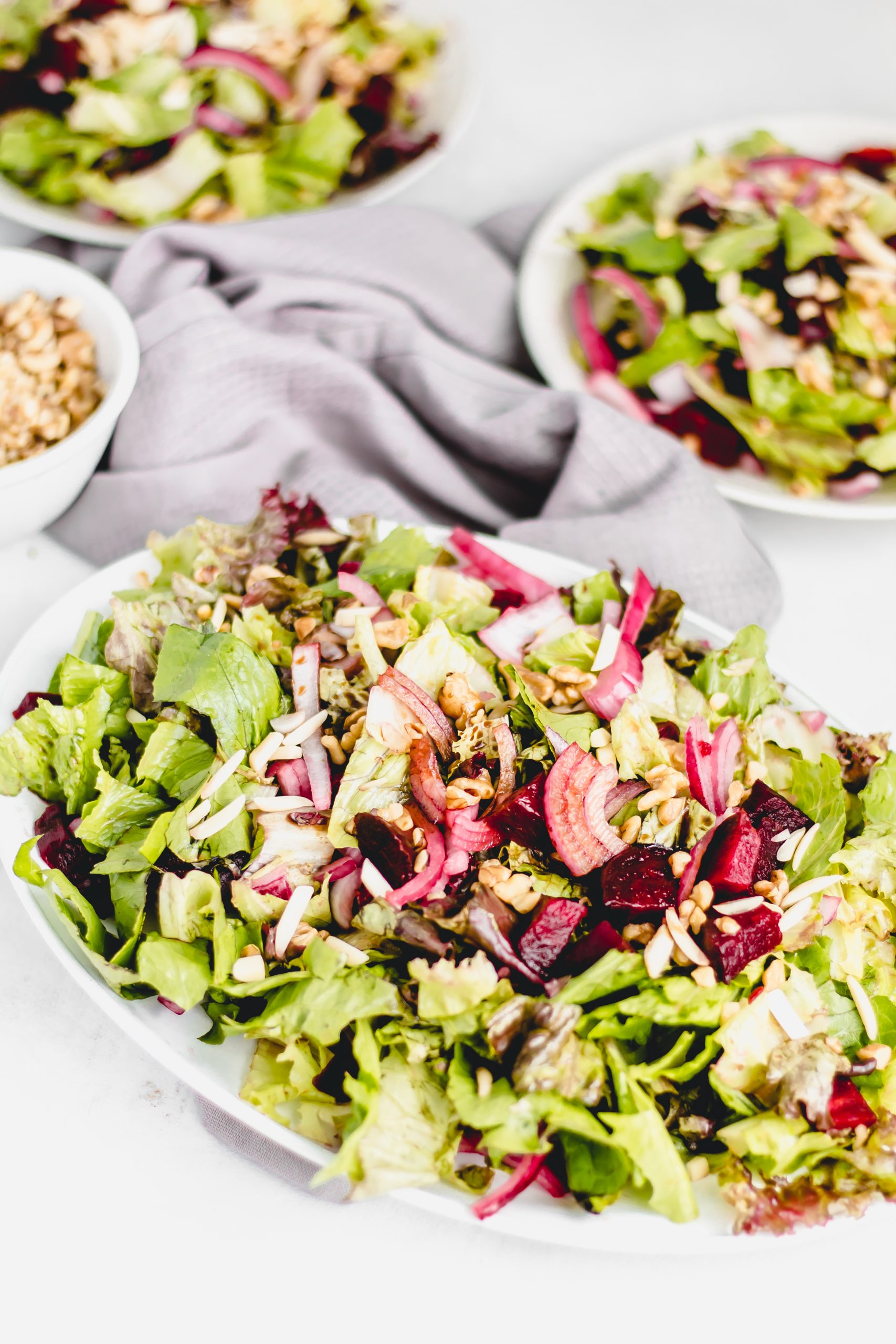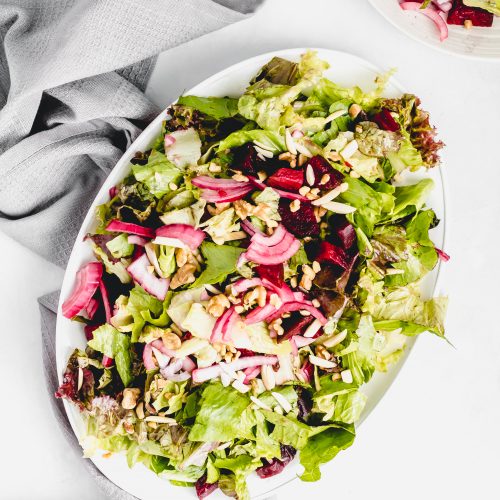 Beet Walnut Salad with Maple Balsamic Dressing
Ingredients
4

cups

red lettuce

2

cups

romaine lettuce

2

cups

cooked beets, sliced

2

red onions, sliced

1

cup

crushed walnuts

1/2

cup

balsamic vinegar

4

tbsp

maple syrup
Instructions
Chop up the red lettuce and romaine lettuce. Wash the lettuce in a collander and let dry.

If using raw beets, cook them in the oven or boil them to soften. If using pre-cooked or canned beets, which is what I used for this recipe, chop about two cups worth of beets (about 3-4 beets). Add them into the salad bowl.

Slice the red onion and then add into the bowl.

Top with the crushed walnuts.

To make the dressing, combine the balsamic vinegar and the maple syrup. Mix well and then drizzle over the salad.