This vegan broccoli cheese soup is perfect for any time of year, but especially now as we enter the colder seasons! This is the perfect meal to pack for lunch or to serve the whole family for dinner. Loaded with veggies but with a cheesy taste, this quick and easy meal is perfect for any occasion!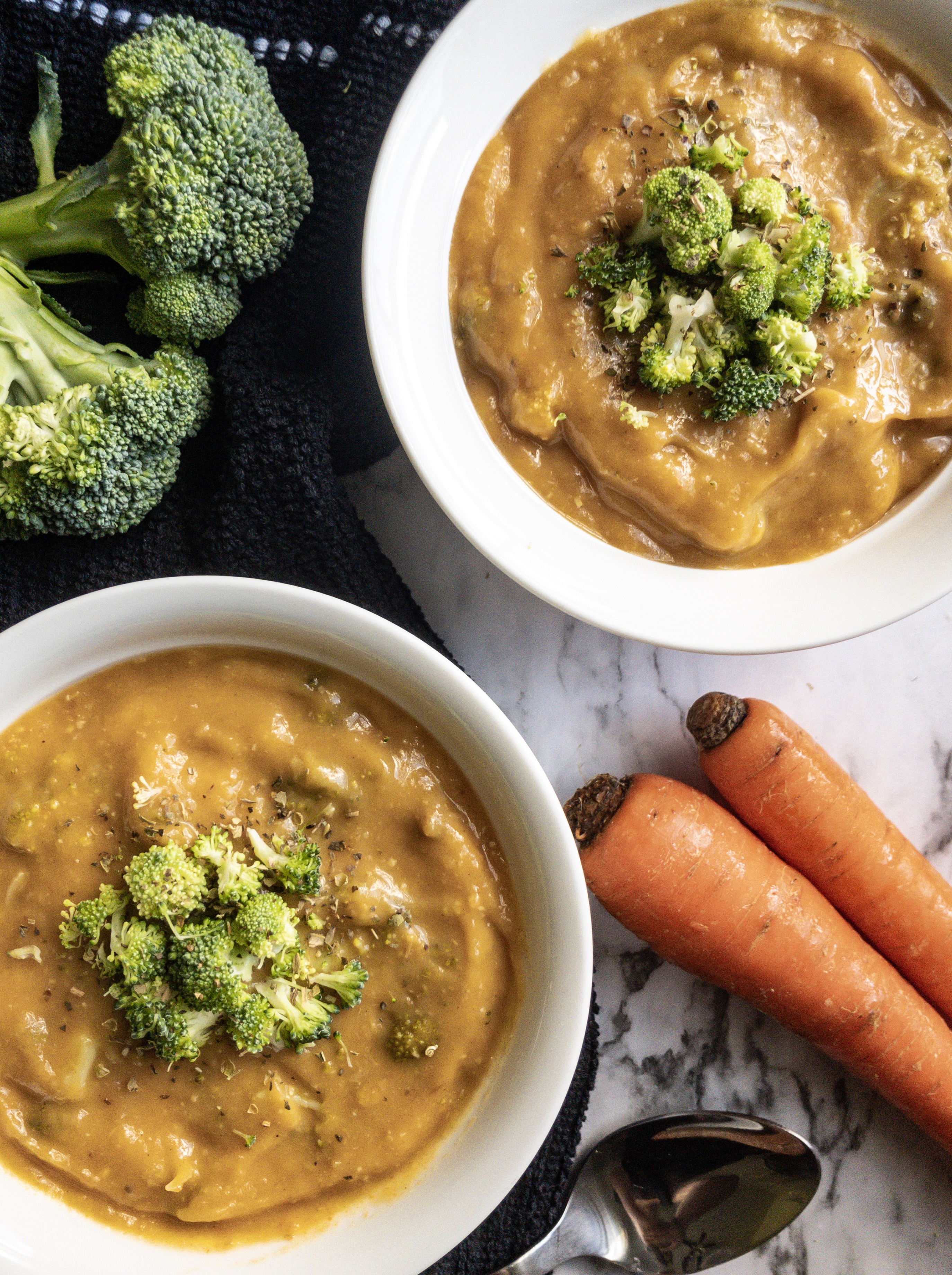 I love soup. I honestly think that I could eat soup 24/7 for every meal. There are so many different varieties and its just such an easy and simple meal to make. I honestly can't believe that we are already in fall. I swear just yesterday it was the end of summer and the start of school. Yet here I am, already halfway done with the semester. I can't complain though, fall is by far my favorite season and time of year.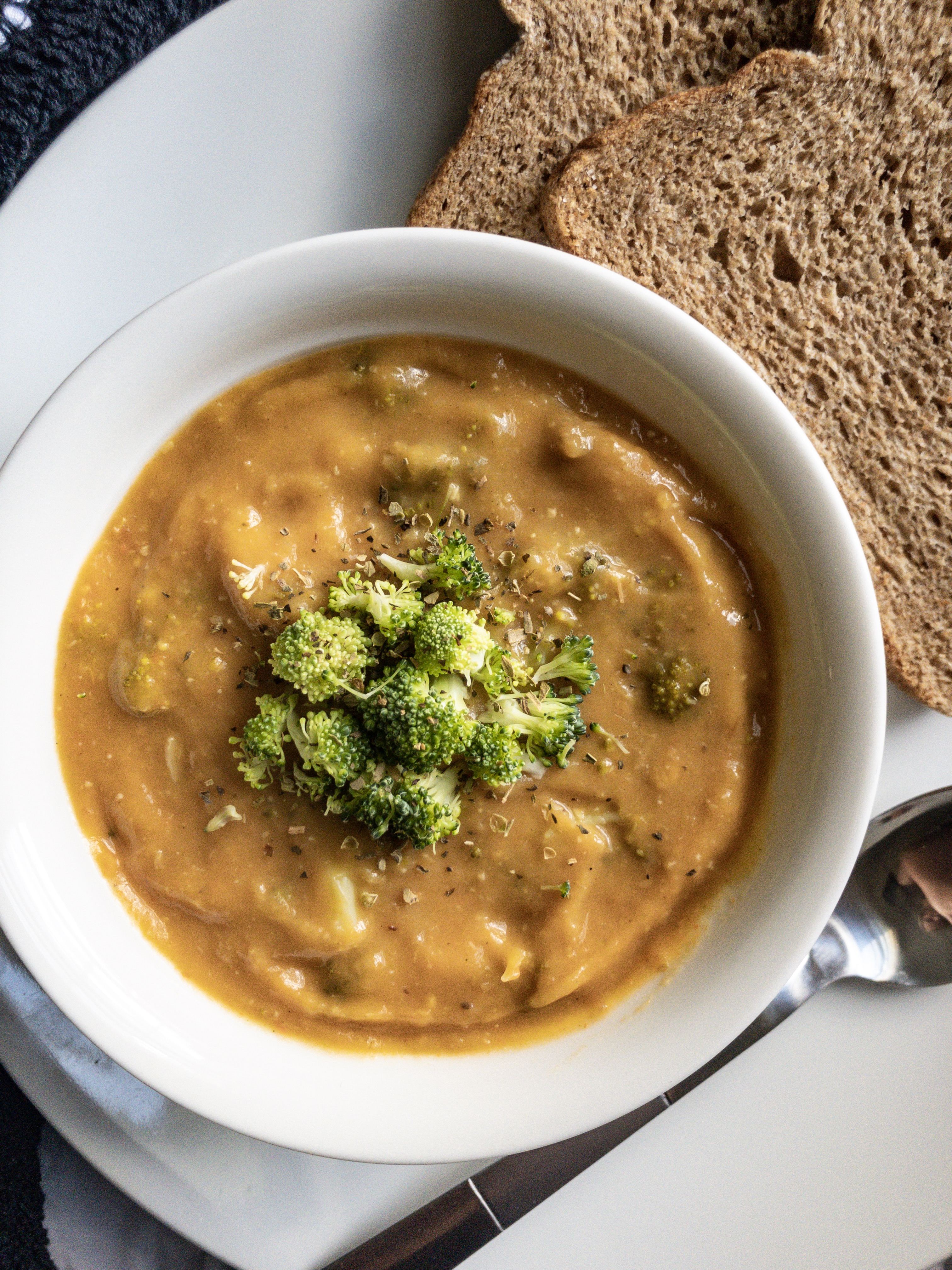 How to Make Vegan Broccoli Cheese Soup
The potatoes in this recipe are essential. I know it seems a little strange to use potatoes as the base for a cheesy soup, but I swear it works. Gold potatoes give the best flavor and create a creamy texture. The carrots, celery, and onion add to the color, texture, and taste and its a super-easy way to pack in more veggies to your diet.
First, you want to chop up the potatoes into small-ish cubes. You don't need to peel them, just chop and add into a pot. Then chop the carrots, celery, and onion as well and add into the pot.
You can honestly use any veggie broth, both regular or low-sodium will work. I try to stick to using low-sodium just to watch my sodium intake, but that is totally up to you! The nutritional yeast and dijon mustard help add to the cheesy flavor and provide a spice without the salt. Same with the poultry seasoning, which I have discovered is my new favorite thing to add to foods.
Of course, I add garlic to any recipe as well, because I swear that no recipe is complete without garlic.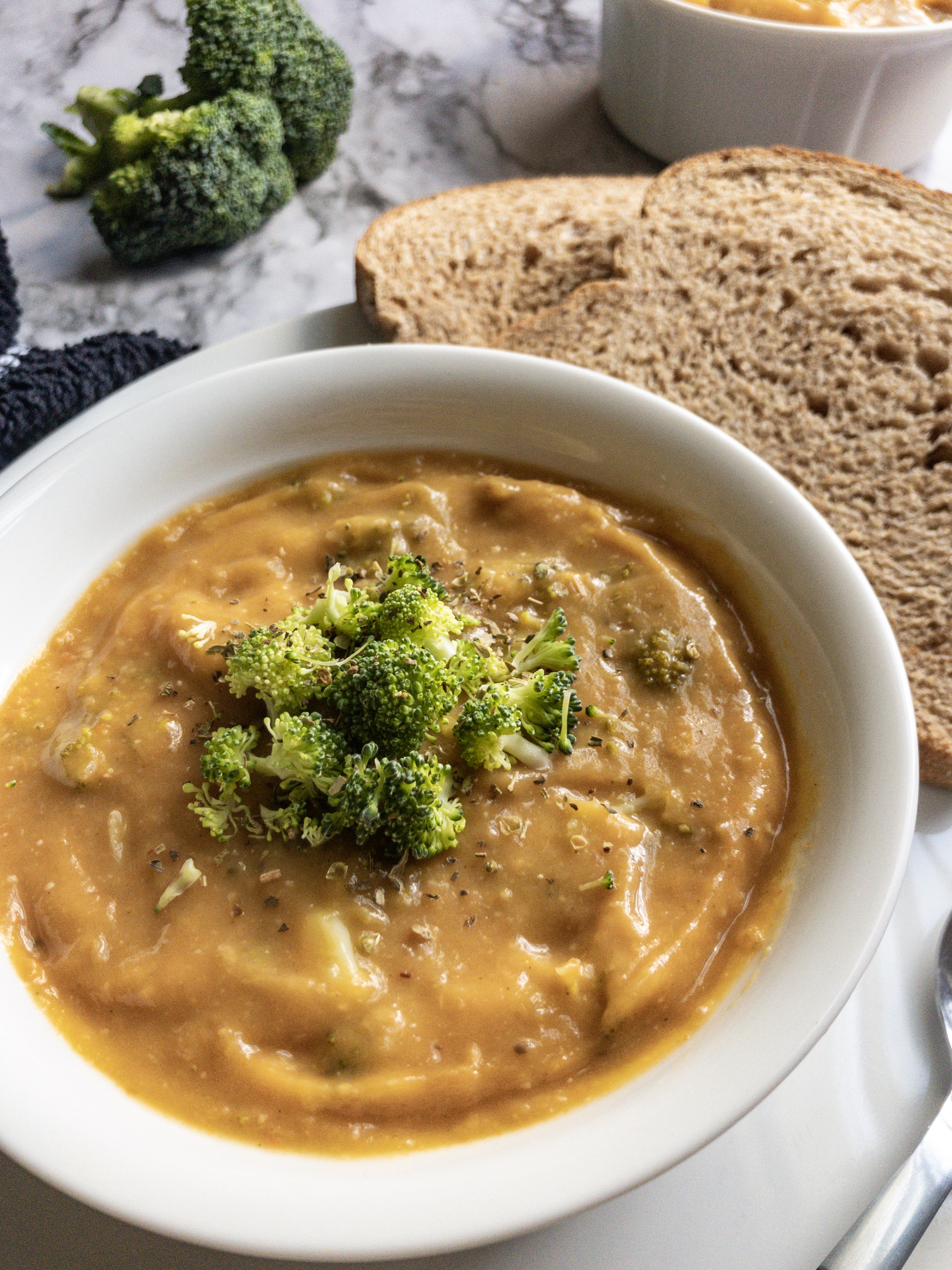 After you add in all the ingredients to the pot, cook on medium heat for about 45 minutes. You first want to allow the soup to boil and then reduce to a simmer to let all the veggies soften. Then you want to add the mixture to a blender and blend until smooth. Make sure you use a blender with an open top. Since the mixture is hot, you don't want the lid of your blender to explode off.
Then you can add the mixture back into the pot and add the broccoli. Cook on low-medium heat for about 5-10 minutes to allow the broccoli to soften a bit. Voila, then you have yummy vegan broccoli cheese soup!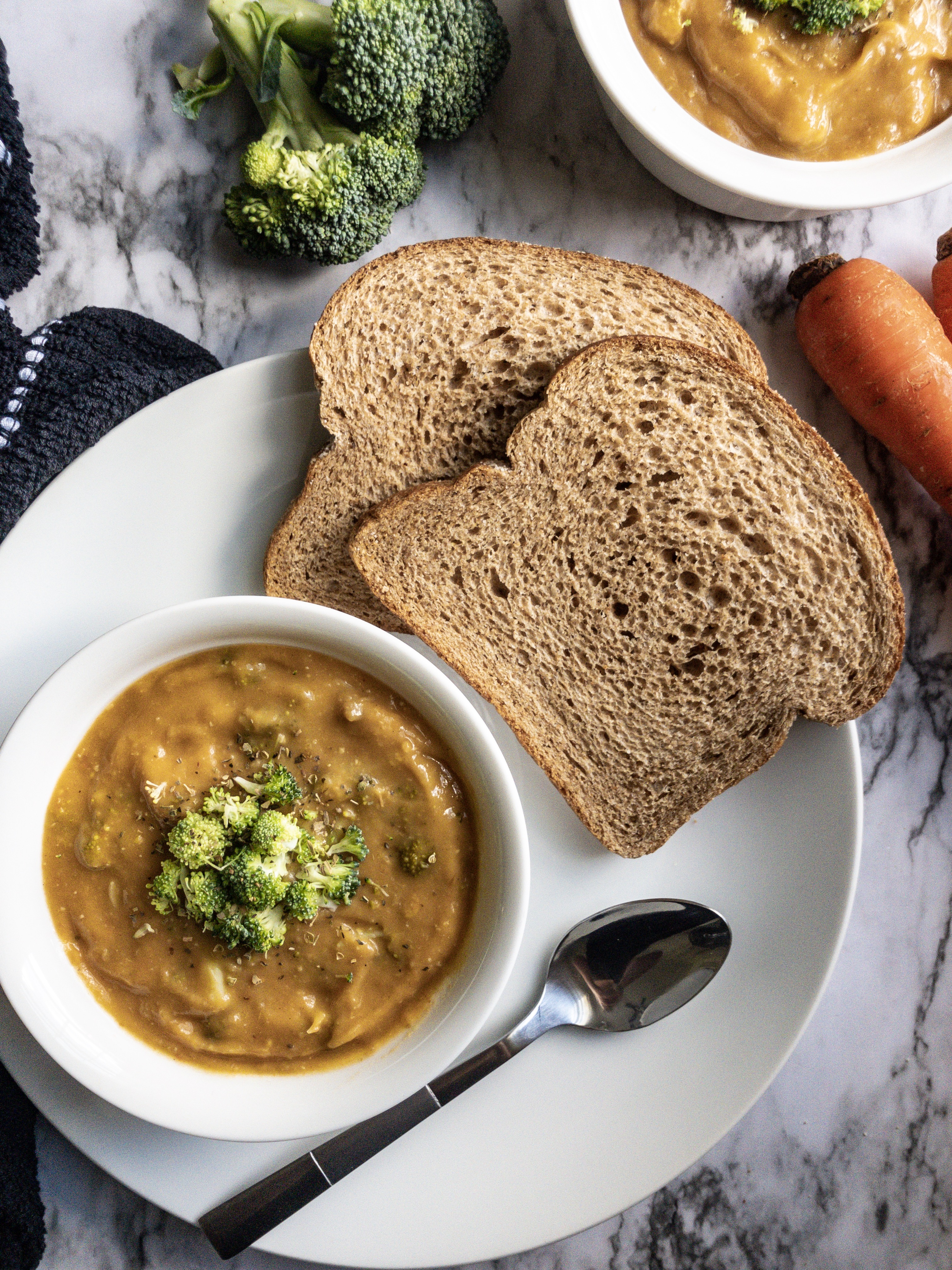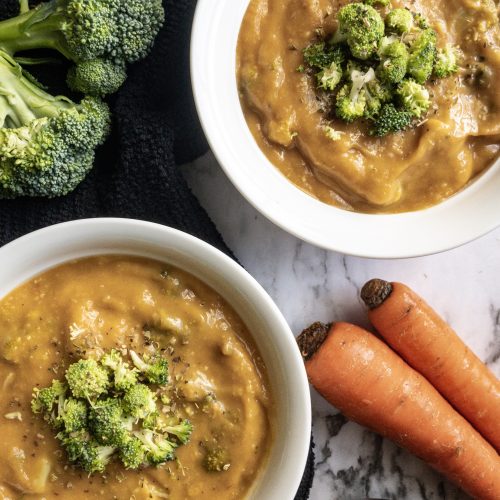 Vegan Broccoli Cheese Soup
Ingredients
5

golden potatoes, chopped

1

white onion, chopped

2

large carrots, chopped

2

celery stalks, chopped

2

tbsp

minced garlic

4

cups

veggie broth

1

cup

oat milk (or other non dairy milk)

2

tbsp

poultry seasoning

1

tbsp

garlic powder

1/2

cup

nutritional yeast

2

tbsp

dijon mustard

1

head

broccoli, chopped into small florets
Instructions
Add all the ingredients except the broccoli into a pot. Heat on high heat until boiling. Then let simmer for about 45 minutes or until the potatoes are soft.

Add all the ingredients from the pot into a blender and blend until smooth.

Add the blended mixture back into the pot and then add in the broccoli.

Mix together and allow to heat on low-medium heat for about 5-10 minutes.