Curl up on the couch with a book and these vegan pumpkin spice baked donuts. Healthy, delicious, and gluten-free, these vegan pumpkin donuts are the perfect way to start off the fall season.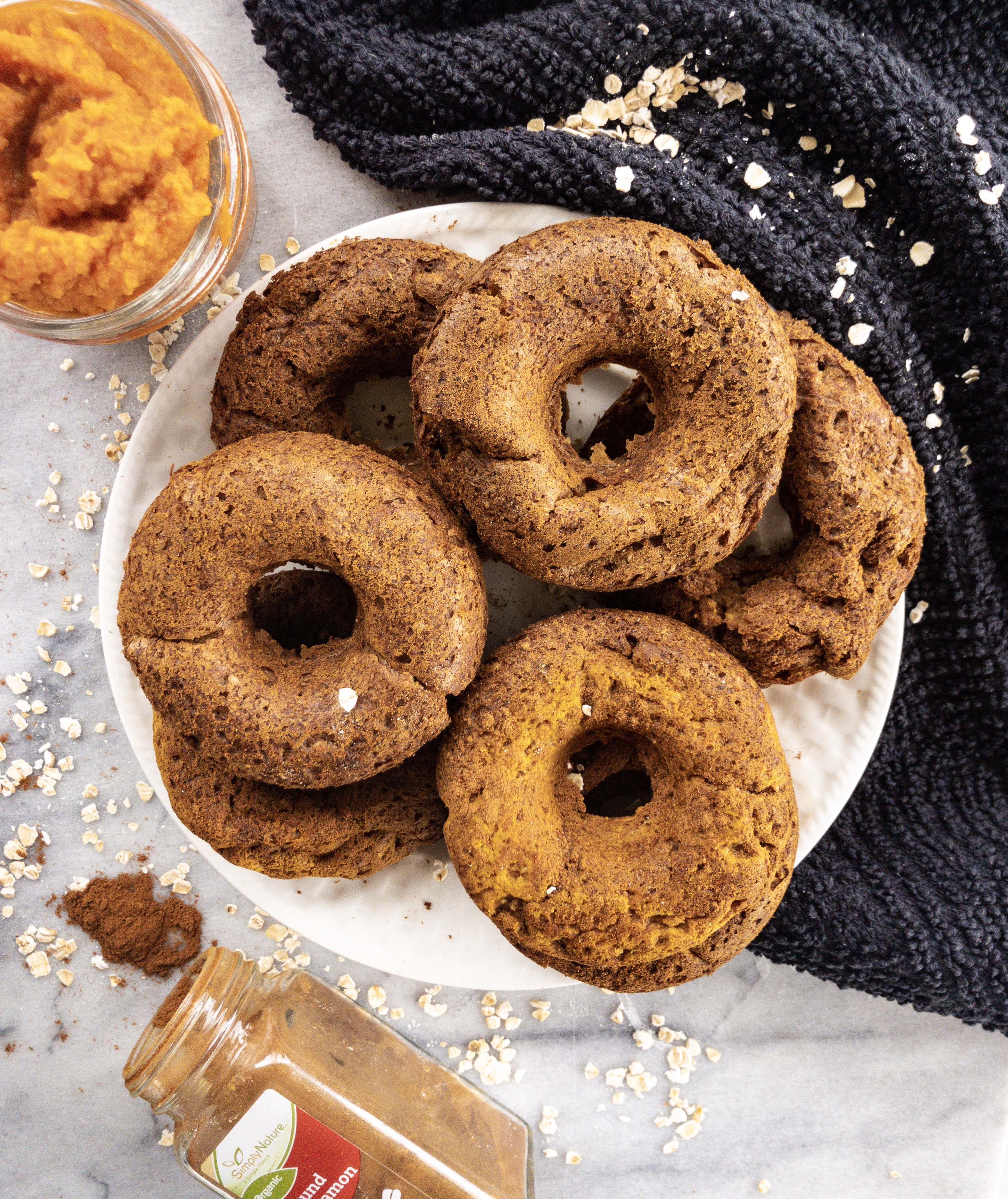 So, I have a confession to make. I've never actually made anything with pumpkin before. I've never bought pumpkin puree. I've never made anything with the words "Pumpkin" and "spice." I also used to not be a fan of pumpkin at all. Pumpkin pie? nope, hated it. Pumpkin spice lattes? absolutely not. Then, like with many other foods, my taste buds changed. Now, I will admit that I drown in pumpkin everything.
I know that there are probably a billion pumpkin recipes filling up your pinterest account and instagram page. Its just that time of year again!! I thought I would give you all a simple, unfiltered, non-fancy pumpkin recipe that you can whip up for breakfast. These pumpkin donuts don't even have a glaze, so you can say that they are reallll simple.
When I make baked pumpkin donuts, I honestly just eat them like waffles or pancakes. I put a few on my plate and top with maple syrup. No need for sugary, syrupy glazes when you can just eat them like classic breakfast food. If you want a glaze to go on top, there are a billion maple glaze recipes on pinterest that would pair with these really well! I just prefer my baked donuts to be messy, simple, and delicious when served with a side of syrup and coffee.
I used oats as the base for this recipe because I find them to be the best consistency and to hold up really well. I also realized that pumpkin puree really doesn't have that strong of a taste. It's really all in the spices that you accentuate it with, especially cinnamon.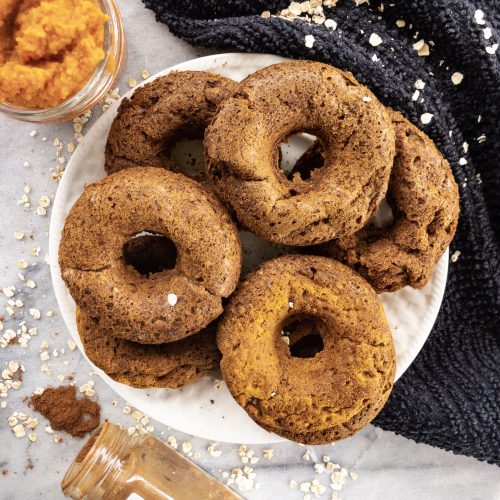 Pumpkin Spice Baked Donuts
Ingredients
2

cups

rolled oats (or another gluten-free flour)

1

cup

pumpkin puree (not filling)

1/4

cup

maple syrup

2

tbsp

cinnamon

1/2

tsp

baking soda

1

tsp

baking powder

1

tsp

vanilla

1/2

cup

oat milk (maybe)

5

ripe bananas
Instructions
Add the banana and pumpkin puree to a bowl and mash together.

Then, add in all the other ingredients and mix together thoroughly. Only add the oat milk if the mixture is pretty thick.

Pour the mixture into a donut pan. Bake for about 30 minutes or until a toothpick comes out clean.