These are becoming my new favorite style of blog posts, can you tell? Today I have rounded up fifteen vegan dinner recipes from my blog and some of my favorites from other blogs as well. Here you'll find mac and cheese recipes, power bowls, tacos, burgers, and more. Perfect recipes for families and busy schedules that are easy to put together!

This recipe is hands down one of my favorites. Quinoa is a huge staple in my diet and is such a simple ingredient to meal prep. I always cook a huge batch at the beginning of the week and then am able to make delicious bowls like this one. It is loaded with fiber, healthy fats, protein, and iron making it the perfect thing to add to your everyday diet.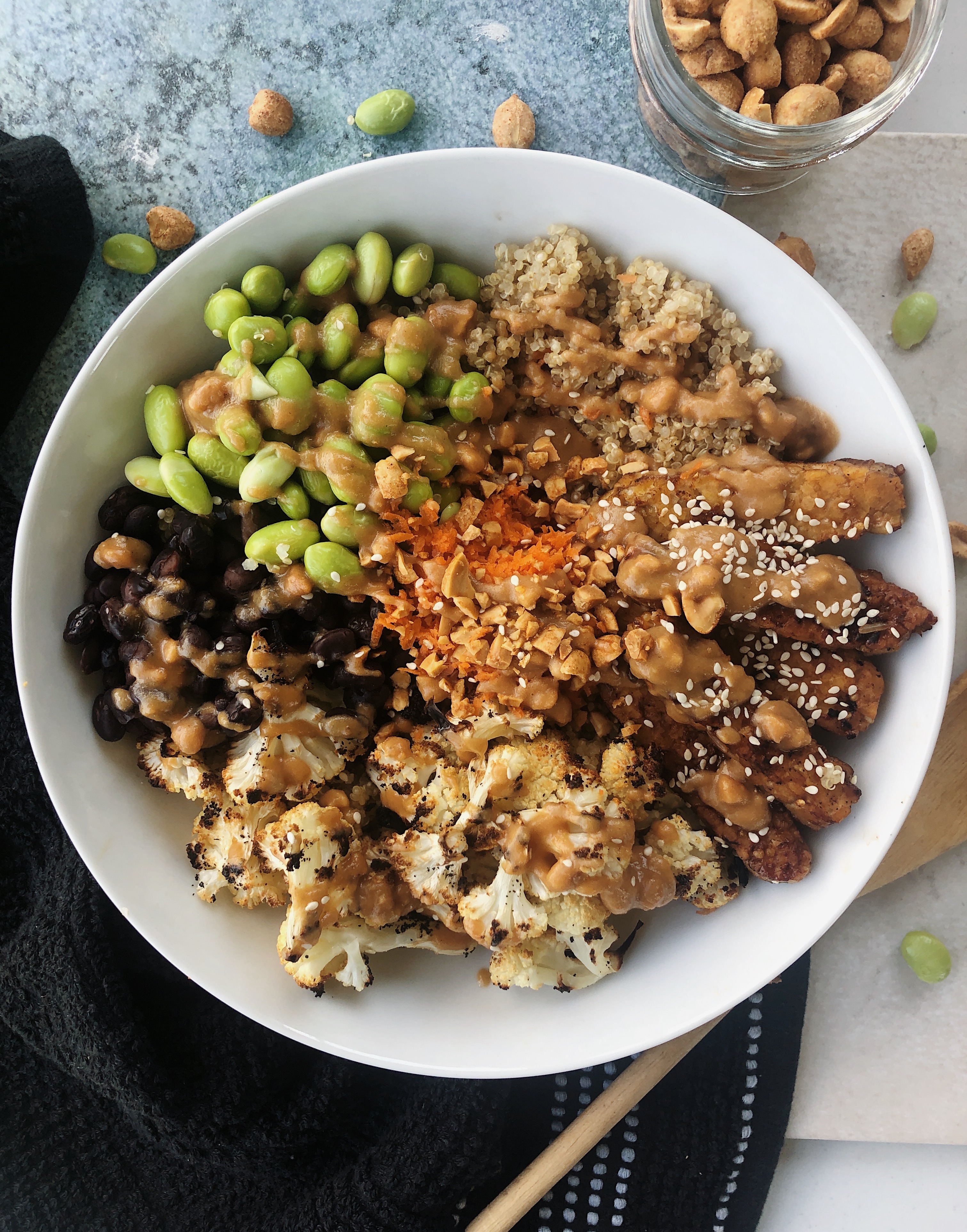 This is another super easy recipe that takes a healthy twist on your favorite college dorm meal. I find this to be so comforting when the weather outside gets colder and is the perfect combo of noodles and broth.
This is the perfect recipe because you can literally pair it with anything. In the summer, I like to add jackfruit to lettuce wraps, tacos, and salads. In the winter, it's perfect to make pulled "chicken" sandwiches, grain bowls, and a pulled "pork" meal with. Combine this with the butternut squash mac and cheese up top and you now have the perfect vegan American meal.
Did someone say homemade veggie burgers?? This is a recipe that I LOVE because it's so simple and easy to put together and only takes a total of 45 minutes. They are also super high in protein and iron, and can be made vegan by substituting the eggs for flax eggs.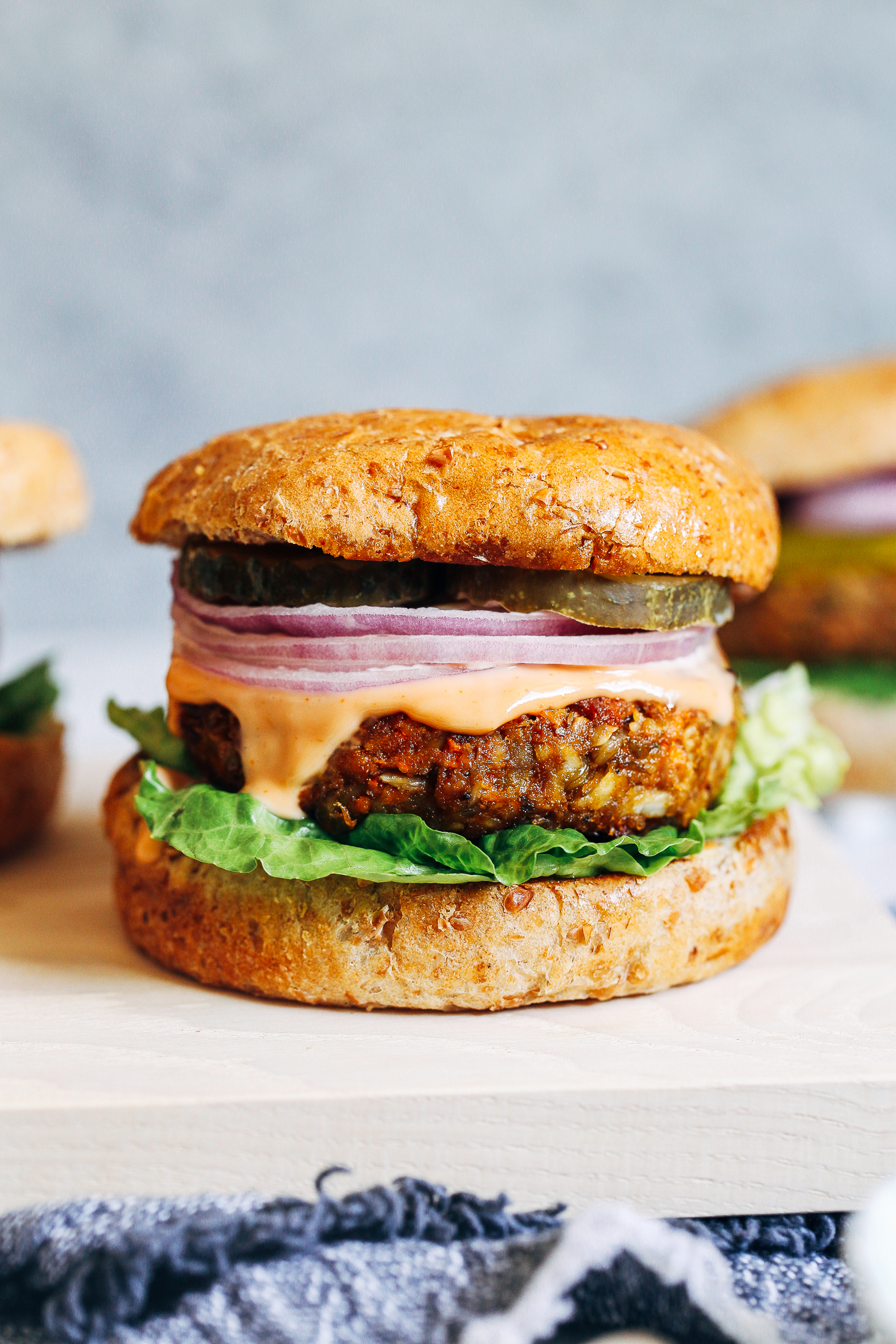 These are a great recipe if you are looking for something filling, high-protein, but super quick to make. These wraps only take 30 minutes to make and use ingredients that you probably already have in your fridge.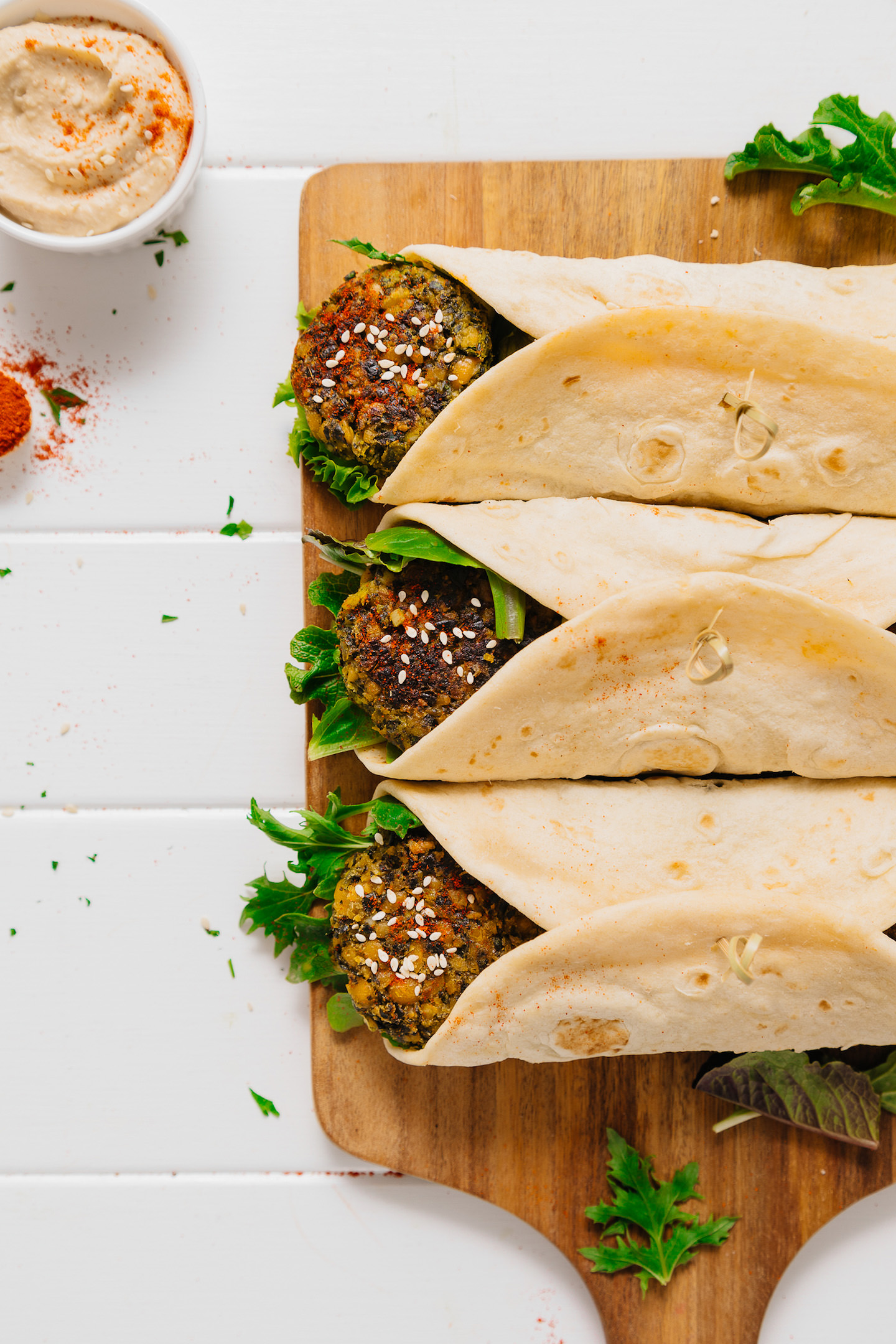 I say pizza, you say pizza, we all say pizza. If you can't tell, I get really excited about pizza. Especially, when I find a new vegan pizza recipe. This is one by Simple Quinoa that I love that's pretty easy to put together and only takes about 30 minutes total. The recipe also shows you how to make your own pizza crust which is pretty fun!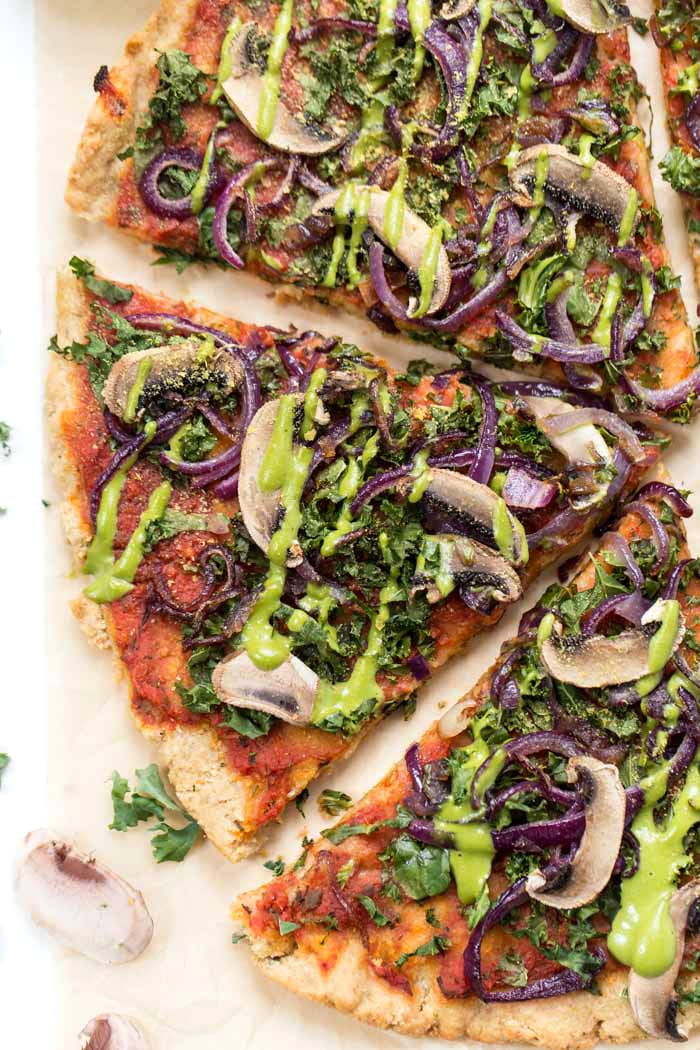 Now that the weather is starting to cool down, I've been craving soup more and more. With a busy schedule, soups are my favorite thing to make because they're easy, can be made in bulk, and taste so comforting!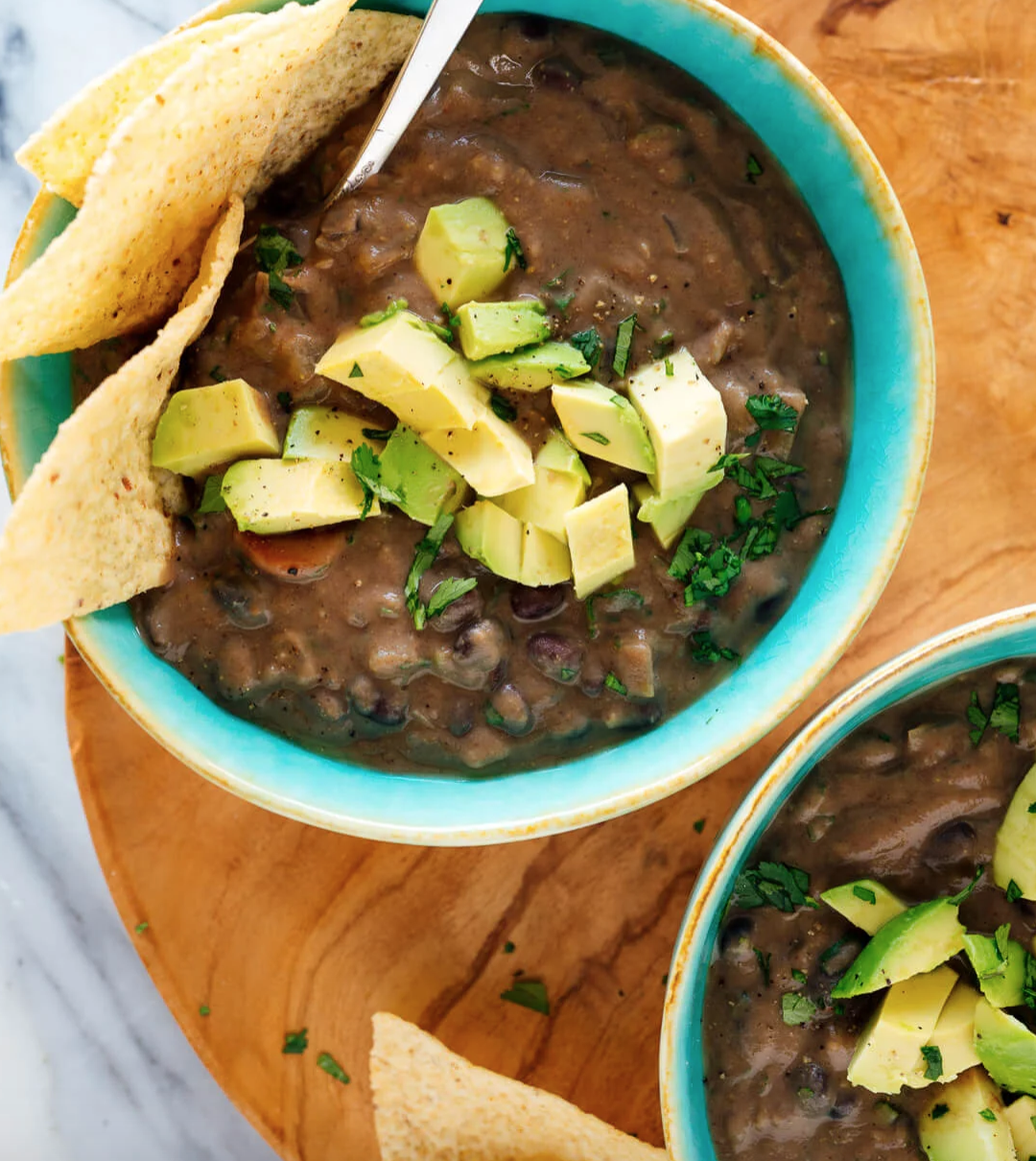 I think Pad Thai might be one of my all-time favorite dishes. Not only does it taste delicious, but it is super easy to put together. Plus, who doesn't love a big bowl of noodles with veggies and yummy peanut sauce?! Try out this delicious recipe for a quick, and easy dinner that the whole family will be sure to love!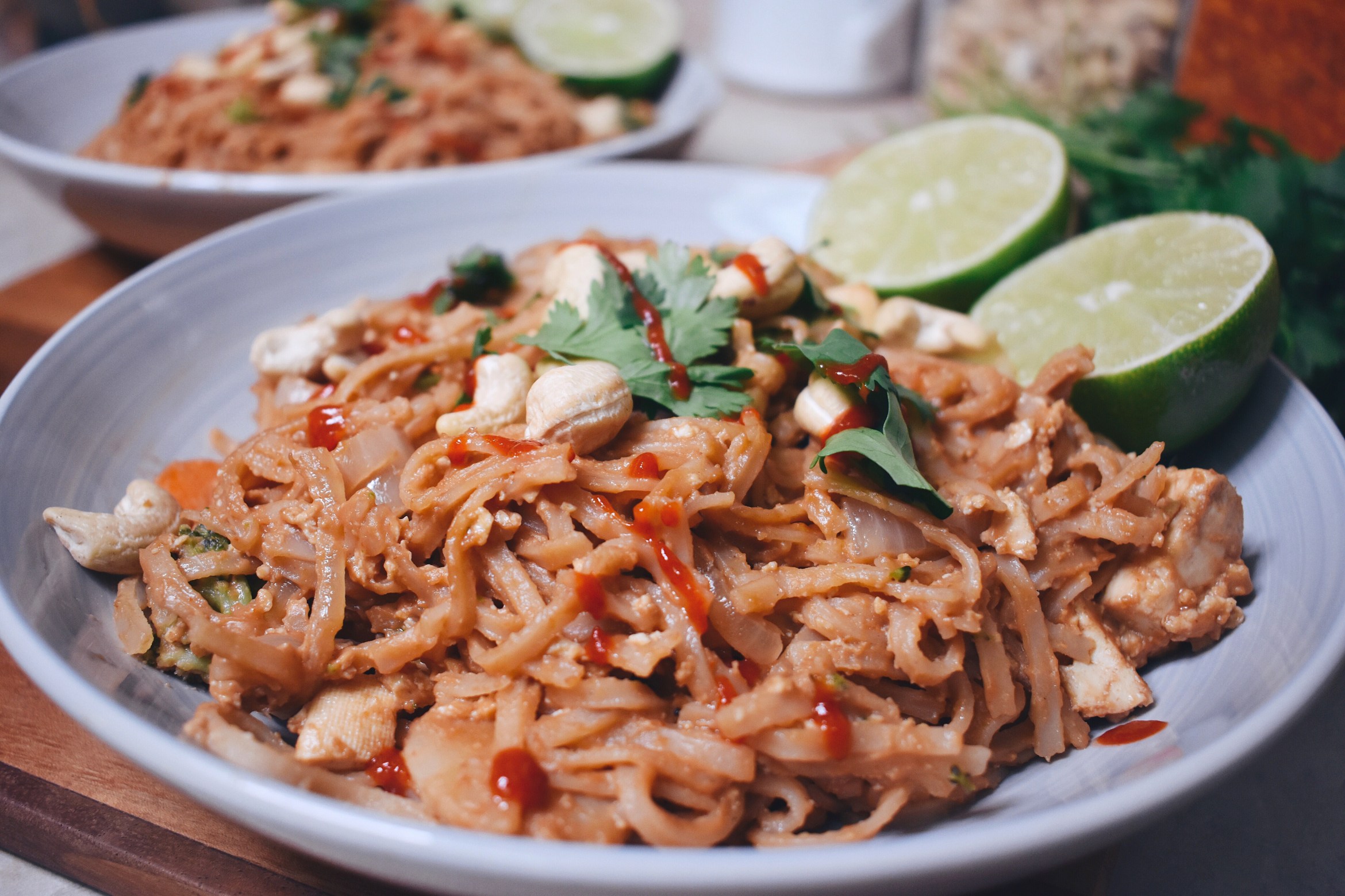 This is the perfect plant-based take on an American favorite. Lentil sloppy joes are a perfect dinner idea as they are packed full of protein, fiber, and super easy to put together. This recipe calls for ingredients that you probably already have in your kitchen, and can be made in bulk to last you throughout the week.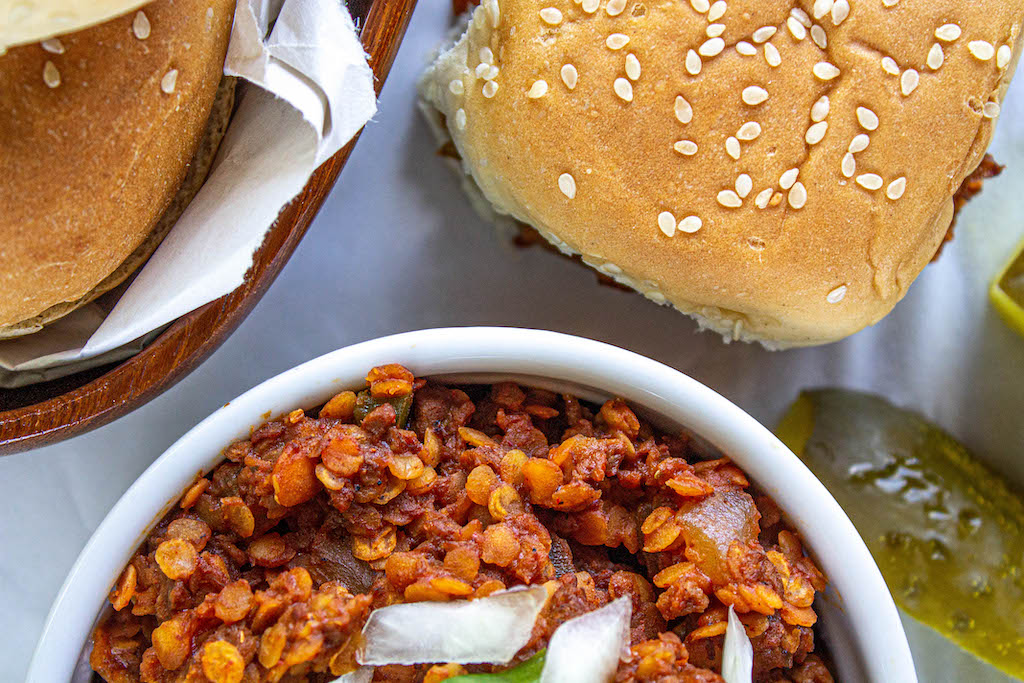 As the weather gets colder and fall approaches, soups are the perfect dinner time go-to. These are also perfect easy recipes because they can be made in bulk and are typically pretty simple to throw together. This recipe is also packed full of healthy ingredients which is always an added bonus!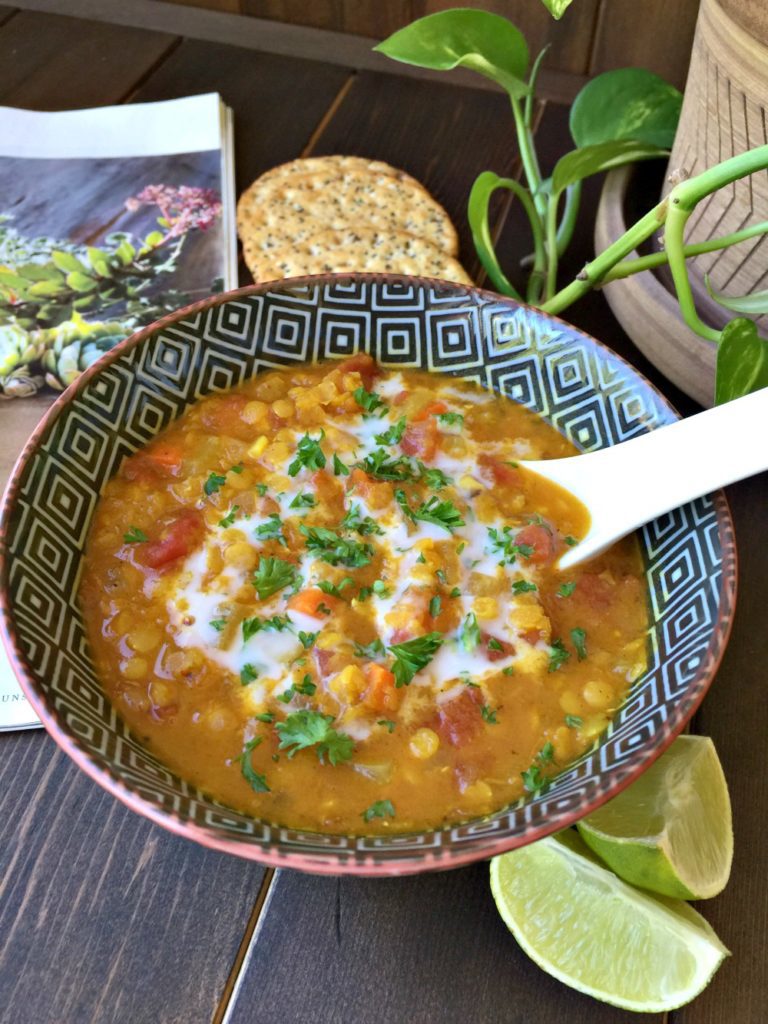 Ok this meal right here screams comfort food to me. You have your fries, you have your toppings, and you have a spicy sauce to go along with it. I mean what could be better? Oh wait, you only need six ingredients for the fries and three for the sauce. Plus it only takes 30 minutes to put together.
This is another nutrient and veggie-packed dinner! It only takes about 35 minutes and is loaded with veggies like potatoes, carrots, bell peppers, and onion. It also includes one of my favorite foods: tempeh. Tempeh is an awesome plant-based protein option and has a crunchy consistency, so if you're not a huge fan of tofu this may be a great option for you!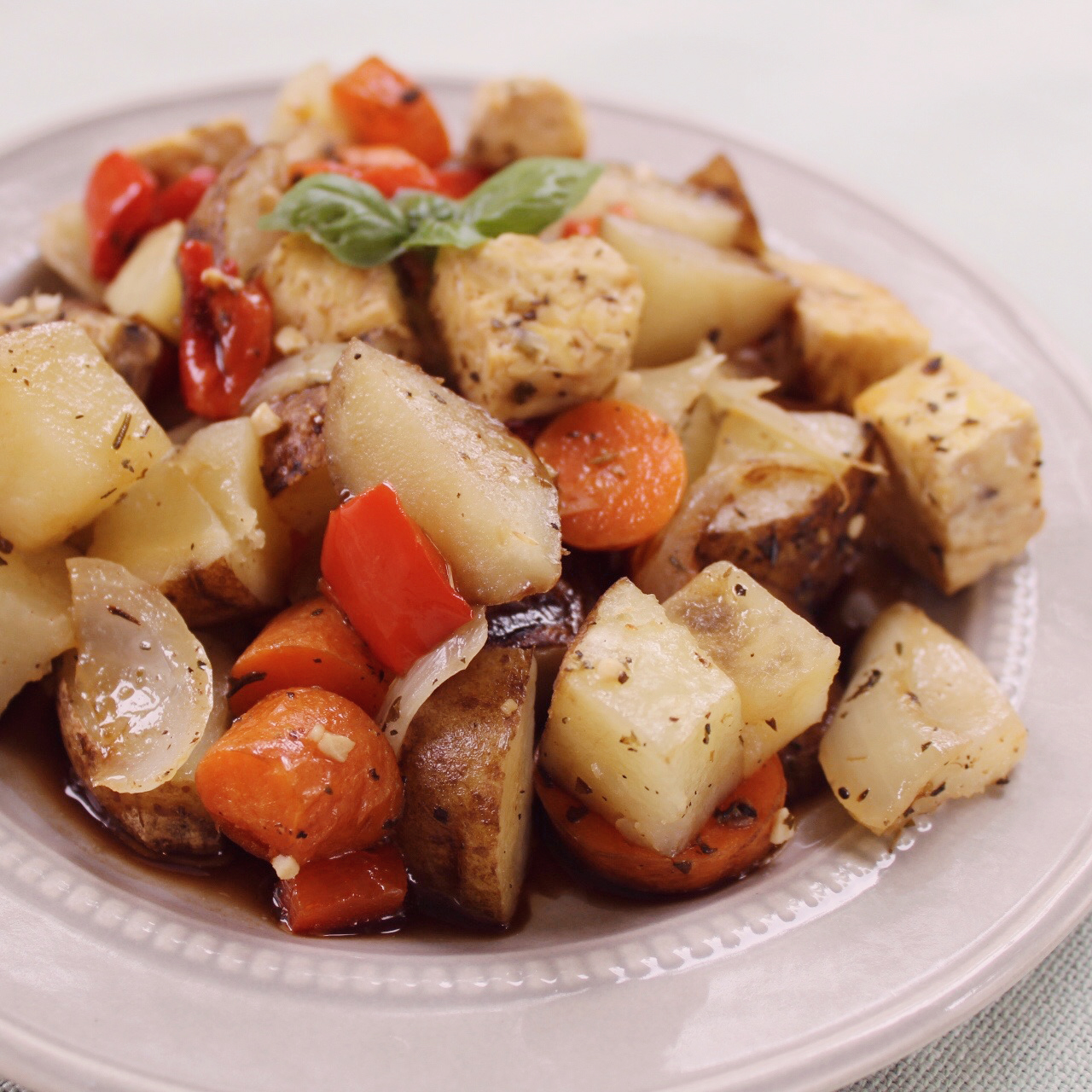 Who could go wrong with a bowl of beans and rice? I know that this is a staple in my diet, especially on days where I'm in a rush and don't have a ton of time to prepare a huge meal. This recipe takes a little longer because you have to soak and prepare the beans beforehand. However, that can easily be done the night before without having to put in much effort. This recipe also involves a crockpot which makes cooking that much easier.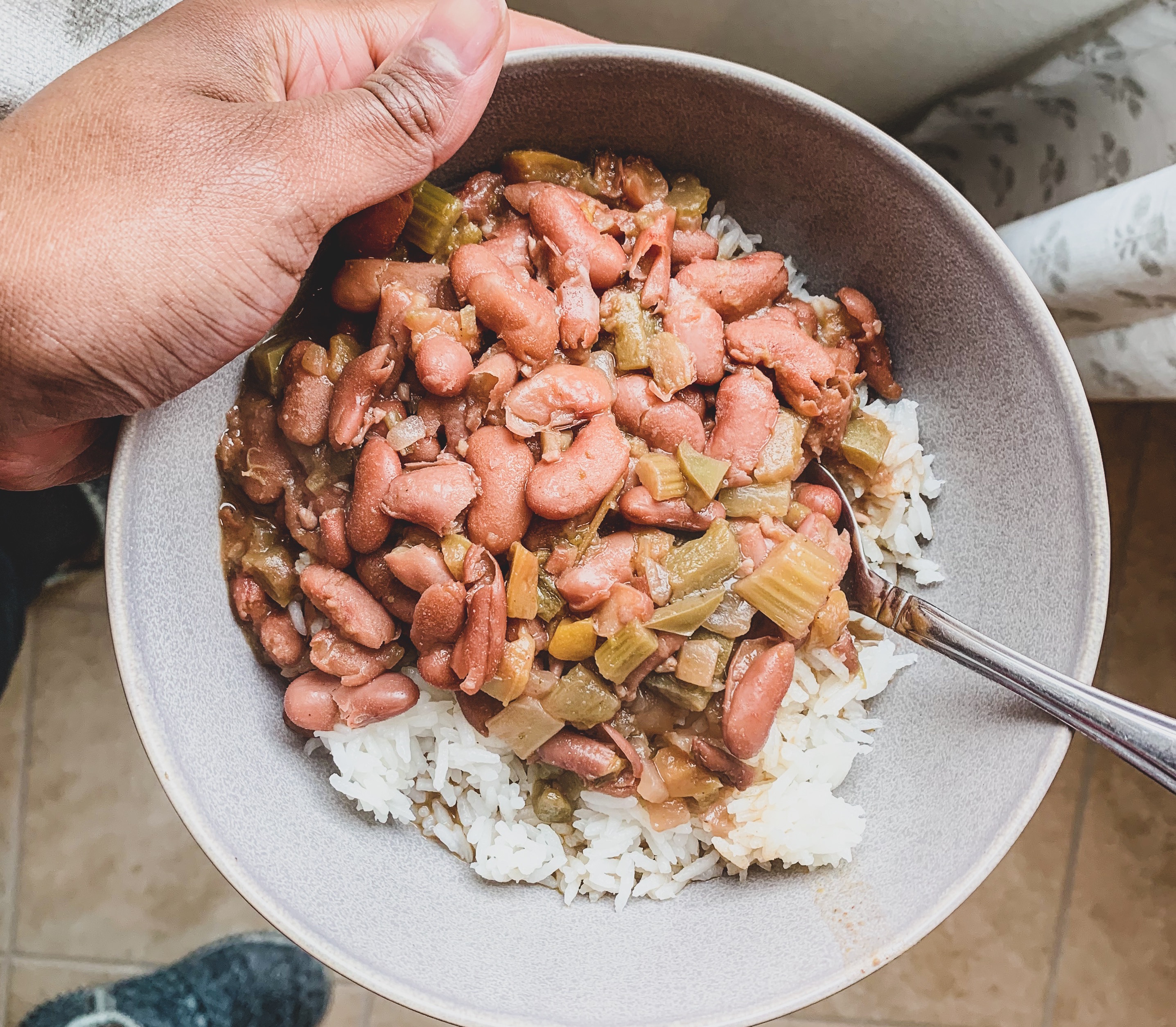 I swear you can't go wrong with tacos ever. I probably eat them at least once a week if I'm being honest, especially because I live right next to a build your own taco restaurant. Delicious? yes. Dangerous? definitely. These mini tacos are probably a lot healthier than what you get at your local Mexican restaurant and definitely taste so much better! Super simple and easy to put together and they are perfect for a family dinner, a quick lunch, or a party.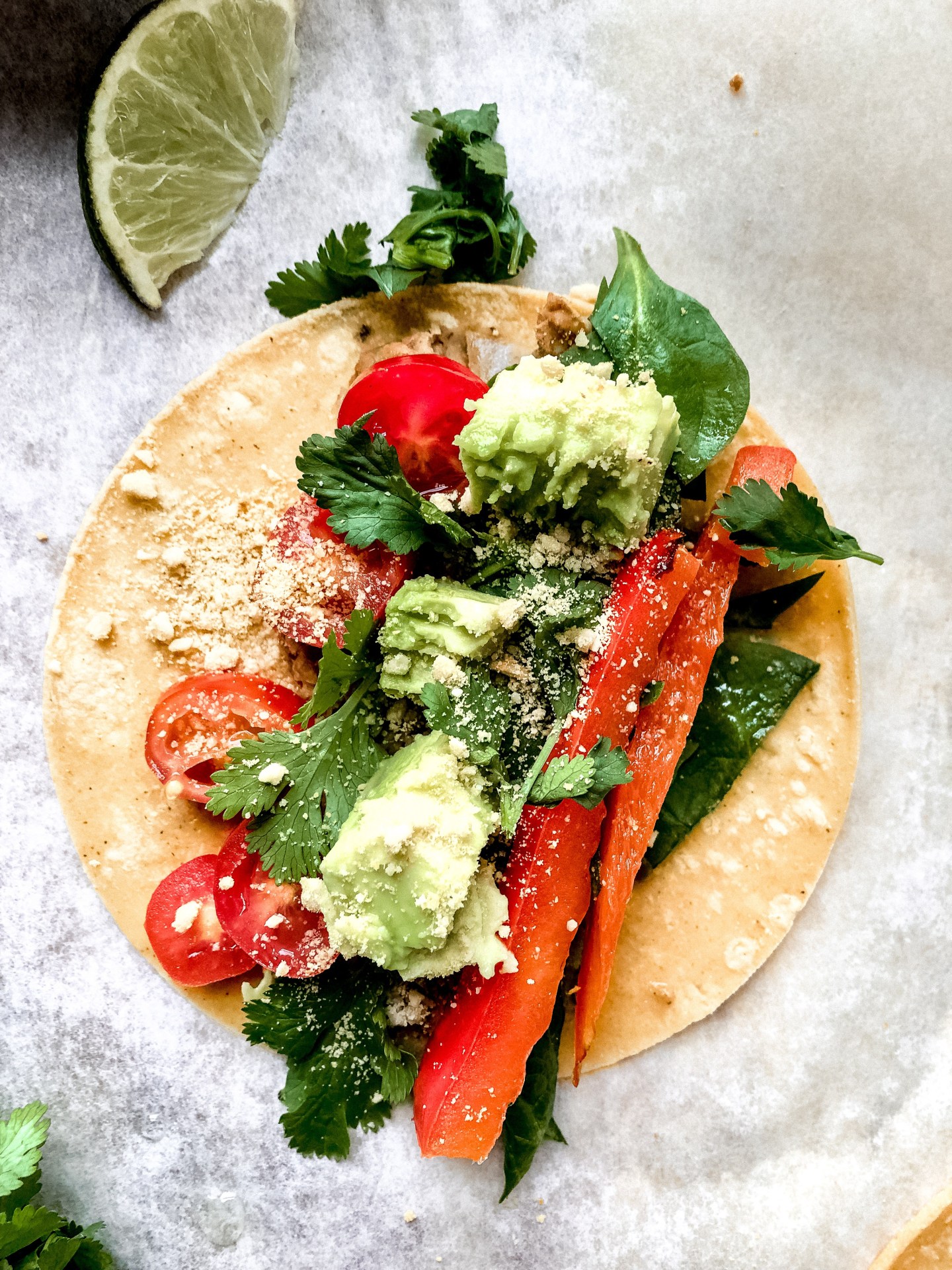 Vegan Baked Mac and Cheese by Six Vegan Sisters
If you're looking for traditional, homemade, mom-style mac and cheese made vegan, then this is the recipe for you. This mac and cheese tastes like cheese, looks like cheese, and has the gooey texture of cheese. Most ingredients are that of a regular mac and cheese recipe but just vegan alternatives. This is perfect for the family and is super simple to whip up!
Comment down below if you try any of these recipes and what you think!