Dive into your summer berry dreams with this easy, four ingredient mixed berry chia seed jam.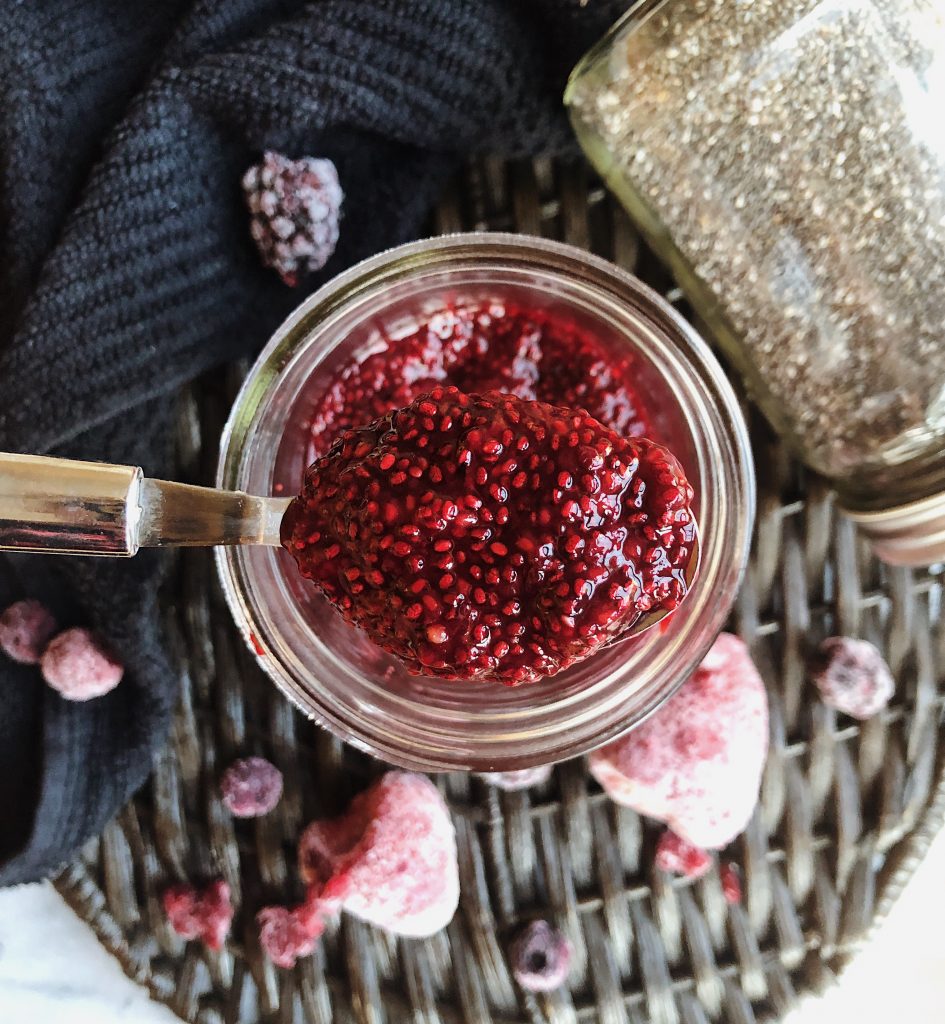 There's just something about toast and jam in the summer that brings about the warmest memories. The other day, I grabbed breakfast with a few friends and this cafe we were in had homemade jam at every table. It was literally the best thing I have ever tasted. There and then, I thought, why haven't I tried making jam before?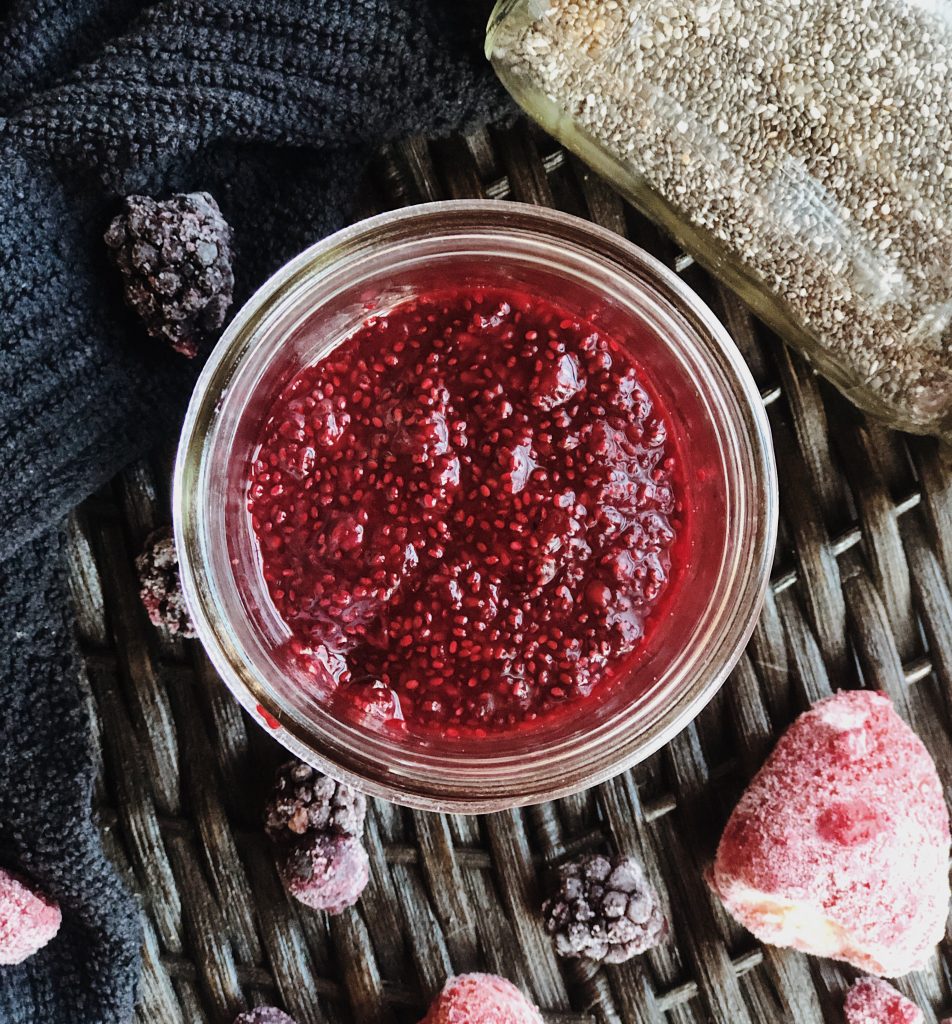 The perfect opportunity came about as I was getting ready for work and I craved toast and jam. I had no jam in the fridge and it was wayyy too early to be running to the grocery store. So I pulled out my saucepan and decided to make my own. And guys, it turned out so good. So, of course, I had to share it with you.
Mixed Berry Chia Seed Jam
July 20, 2019

1, 16oz jar

25 min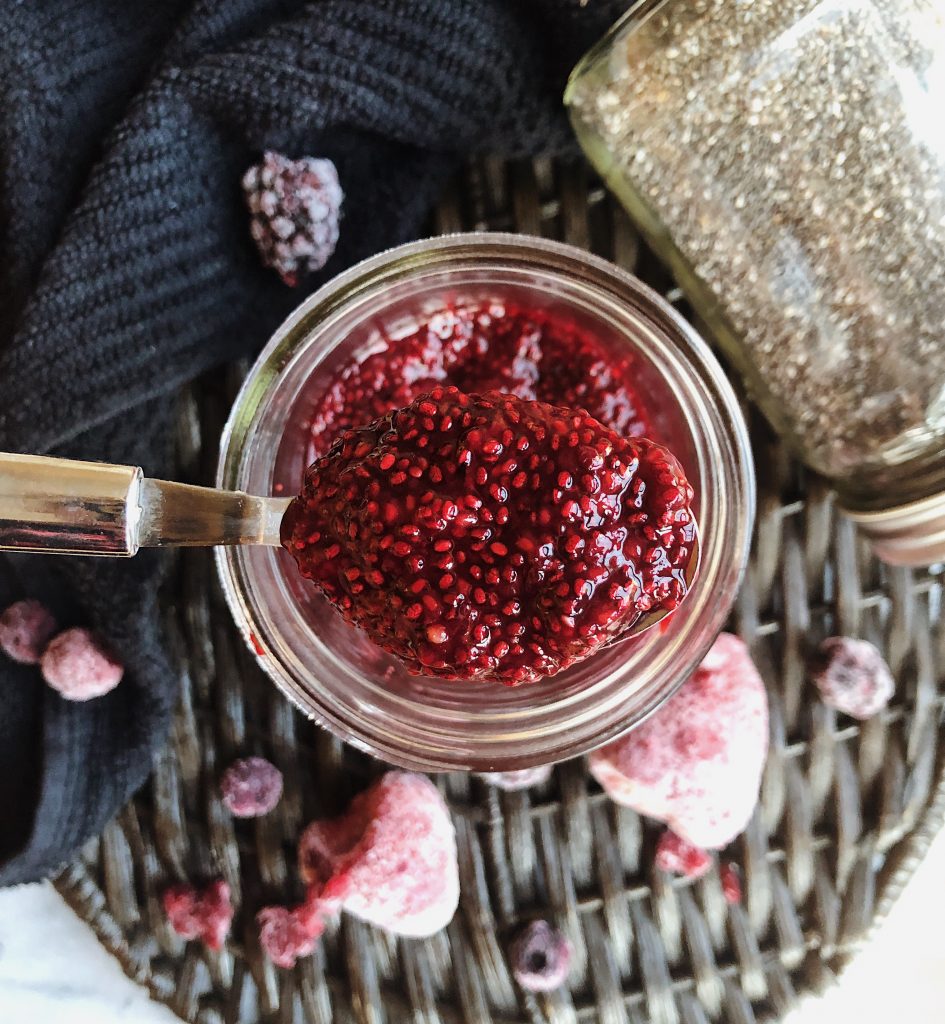 Ingredients
3 cups frozen mixed berries
1 1/2 tbsp chia seeds
1 tbsp lemon juice
2 tbsp maple syrup (more if you would like it sweeter)
Directions
Step 1

In a medium-sized saucepan, add in the frozen mixed berries and cook on medium heat.

Step 2

Once fully heated and melted, take a fork and mash up the berries.

Step 3

Add in the chia seeds, lemon juice, and maple syrup. Stir and then take off the heat.

Step 4

Let the mixture sit for about 5 minutes so that the chia seeds can thicken the jam.

Step 5

Pour the jam into a sealed jar in the fridge. Will last for about a week in the fridge.