These PB&J stuffed dates make for the perfect quick snack to serve at a dinner party or to satisfy your own craving. With only three ingredients, these are super simple to put together and can be stored in the freezer for a week-long dessert option.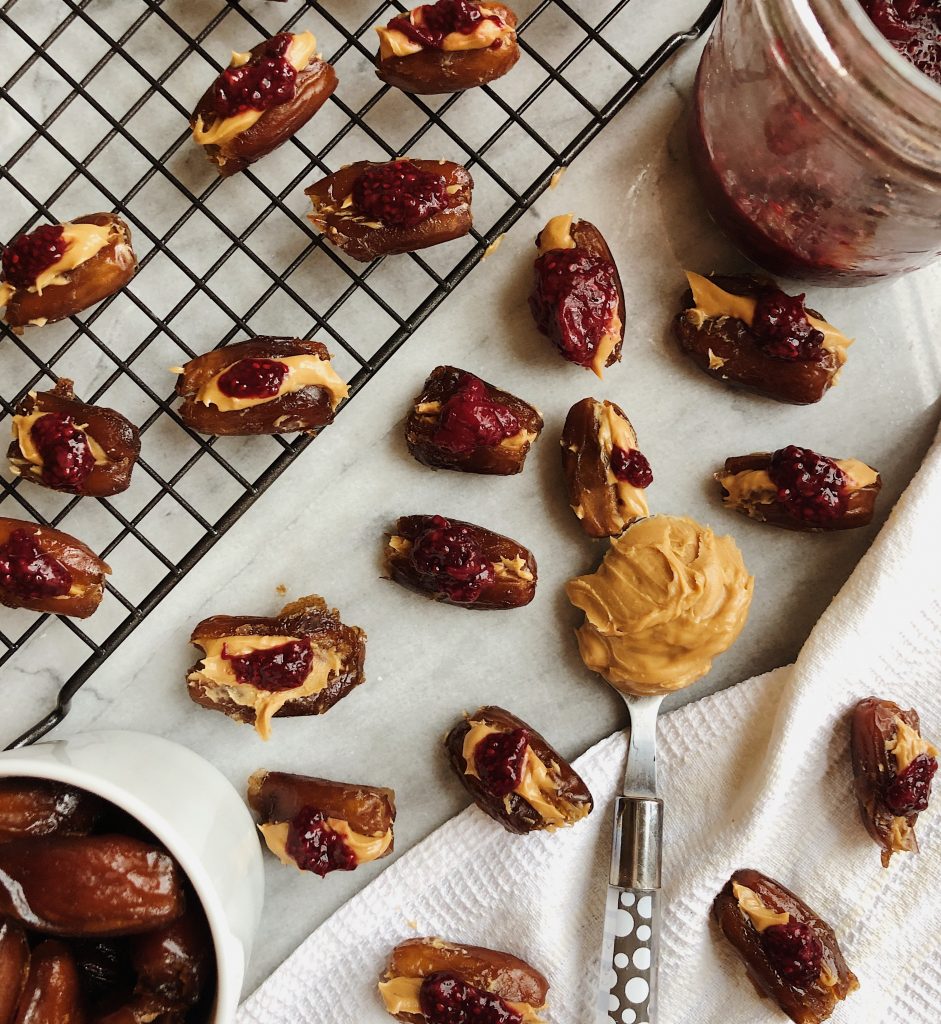 This recipe may not seem like much, but I still had to share it with all of you. I do have to credit my sister for being the inspo behind this though, because she started making these all the time. I made them myself the other day and now I'm pretty much addicted.
I love dates because they taste like caramel but are loaded with tons of nutrients and fiber. You can literally have these for breakfast, dessert, or for a quick snack! They are also perfect to serve as a snack dish at a party or gathering. All you need is dates, peanut butter, and jam.
For the jam, I used my homemade mixed berry chia seed jam which you can find the recipe for here. You can also use any kind of nut butter in these as well, I just especially love peanut butter. Also, dip these in melted chocolate and let cool for an added sweet treat.
Peanut Butter and Jelly Stuffed Dates
July 22, 2019

15 dates

20 min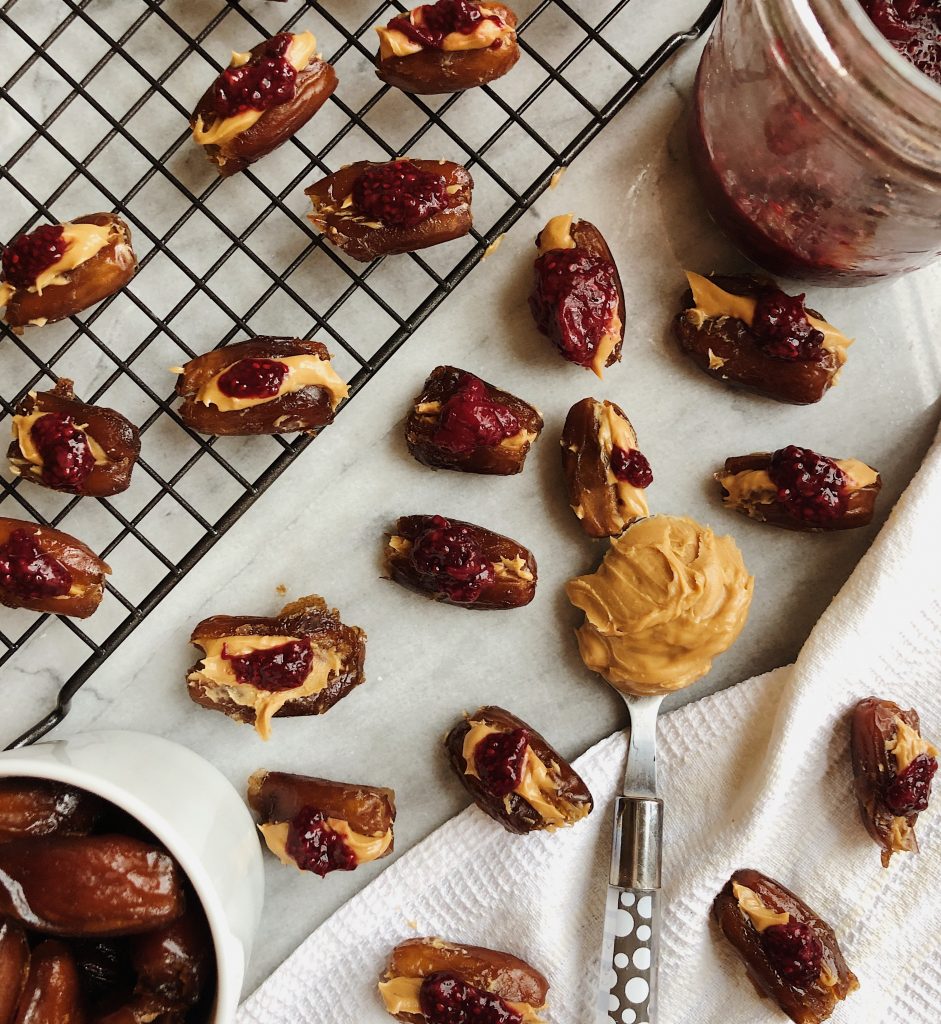 Ingredients
15 Medjool dates, pitted
3 tbsp peanut butter (or any nut butter)
3 tbsp mixed berry chia seed jam (or any jam)
Directions
Step 1

Make sure that the dates are sliced in the middle, and open them wide and place them on a dish.

Step 2

Take small amounts of the peanut butter and stuff the dates with it.

Step 3

Top off with the chia seed jam and serve.