BLT sandwiches used to be my all-time favorite. Anytime we would stop at subway, my go to order would be a BLT with extra mayo. Well, its been four years since I last had one and thought, why not try and make a vegan version? I think also the four packets of tempeh in my fridge were a slight persuasion as well.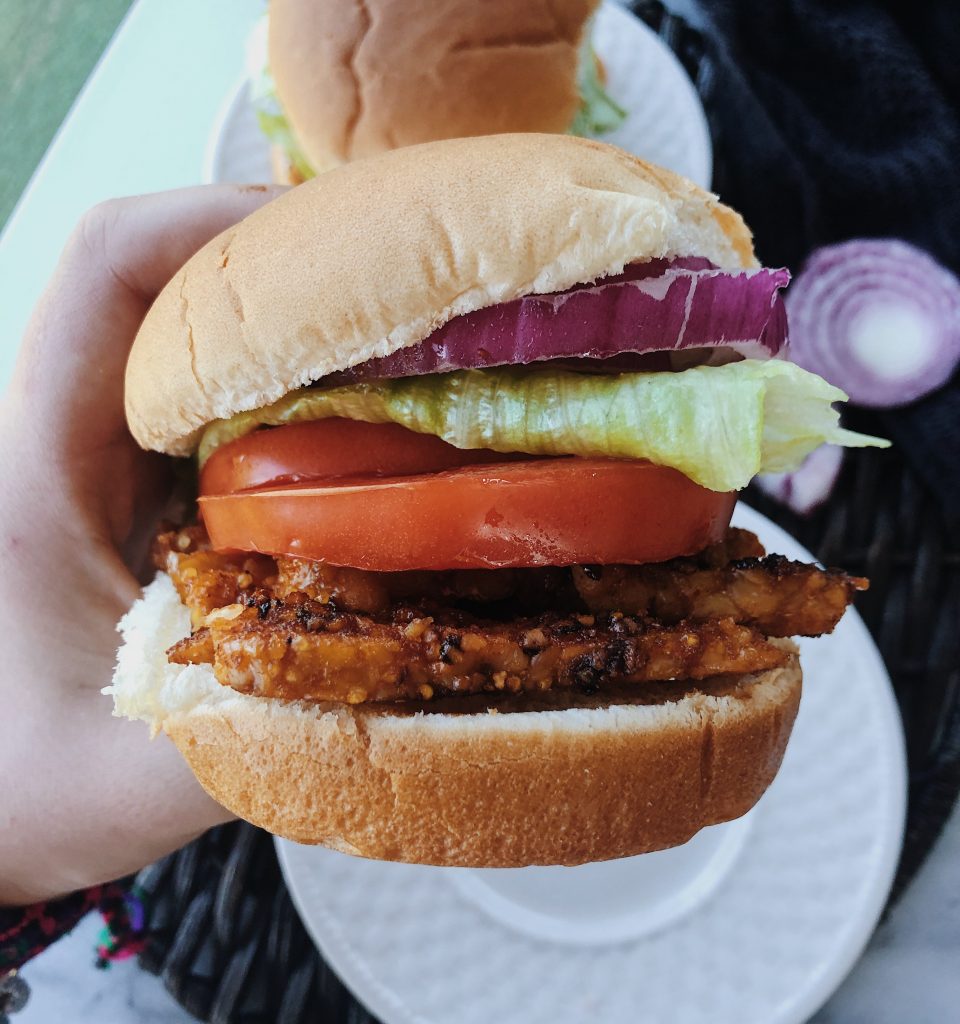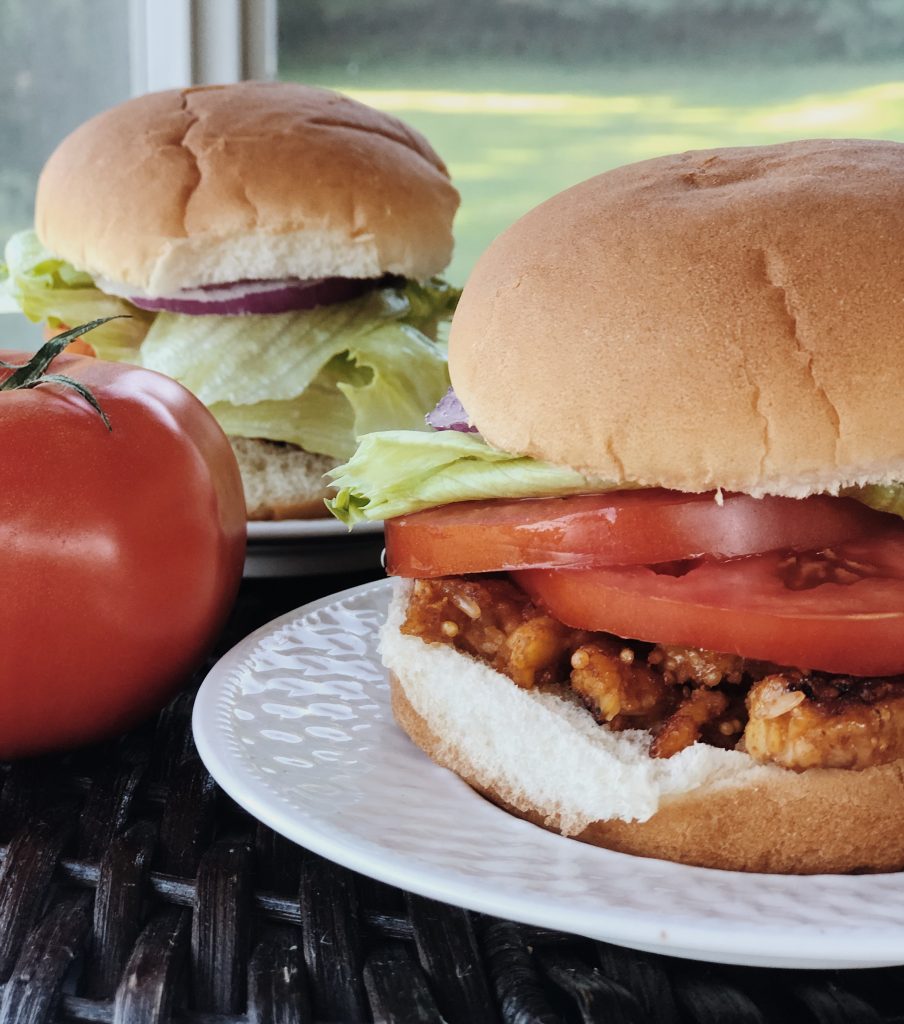 This recipe was actually a lot simpler to make than I thought and required ingredients that I already had in my fridge. I used tempeh as the "bacon" which turned out way better than I thought. Tempeh cooks really well on the stove and absorbs flavor so well. For the "bacon" flavoring, I combined some sauces that I use a lot to marinate tempeh and tofu in order to make a smoky flavor. Again, turned out super good. I think I added in too much soy sauce the first time, so I've cut that down in the actual recipe. I'm really sensitive to salty foods, so too much soy sauce tends to knock out the flavor for me. My best recommendation for the sauce is to just taste as you go. Start with the measurements that I have down below, but add things as you need. Want it sweeter? Add in more maple syrup. Want it smokier? Add in more sriracha. You could also try adding in other sauces as well. I think barbecue sauce would have also been a good addition to make a smoky taste.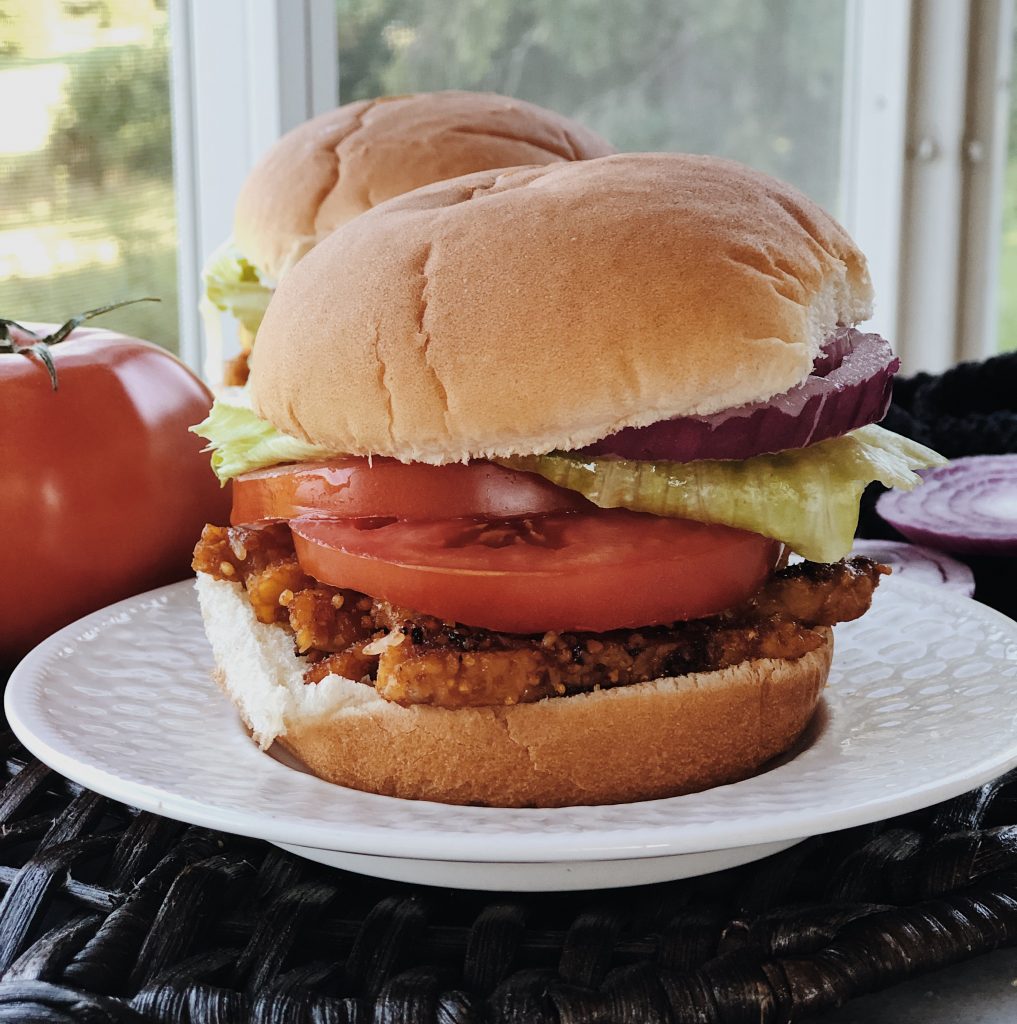 If you try out this recipe let me know what you think!
Vegan BLT Sandwich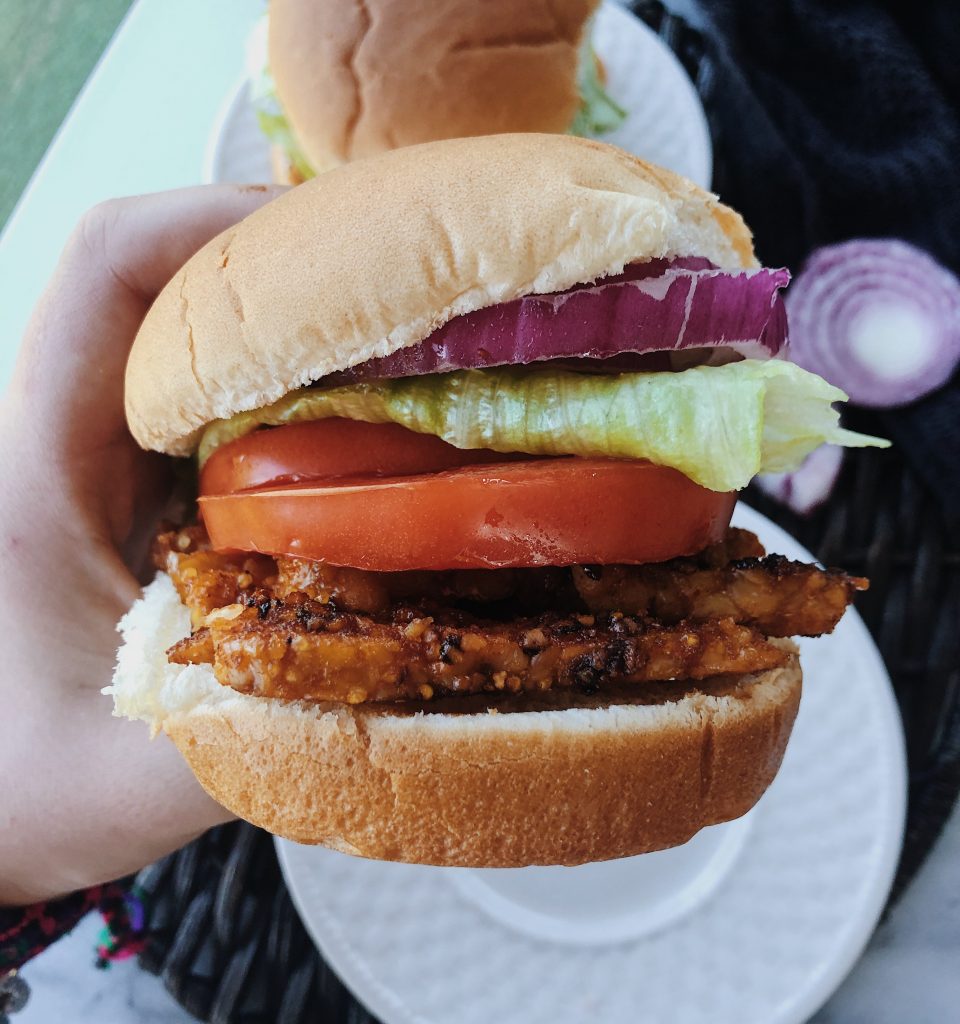 Ingredients
For the Bacon:
1 package of tempeh
1/4 cup maple syrup
1/4 cup sriracha
1/4 cup soy sauce
2 tbsps minced garlic
2 tbsps onion powder
For the Sandwich:
4 hamburger buns
2 tomatoes
2 white or red onions
1 head of lettuce
Optional:
Vegan mayo
Directions
Step 1

In a small bowl, mix together the soy sauce, maple syrup, sriracha, garlic, and onion powder.

Step 2

Thinly slice the tempeh.

Step 3

Coat the tempeh in the sauce mixture.

Step 4

Evenly place onto a saucepan and cook on both sides until slightly browned and crisp.

Step 5

Slice the tomato, lettuce, and onion.

Step 6

Onto a hamburger bun, place a few slices of tempeh bacon, tomato, lettuce, and onion. Spread on vegan mayo and serve.
Cost Breakdown of Recipe:
1 package of tempeh (from trader joes): $1.69
Hamburger Buns (pack of 8): $0.87
2 Tomatoes: $1.31
2 Onions: $1.50
Head of Iceberg Lettuce: $1.28
Soy Sauce (Walmart, 15 oz): $1.32
Sriracha (Trader Joes, 18 oz): $2.99
Maple Syrup (Target, 3.4 oz): $2.29
Minced Garlic (Walmart, 32 oz): $3.98
Onion Powder: $1.70
Cost of Whole Items: $18.93
Cost of Meal: $9.70