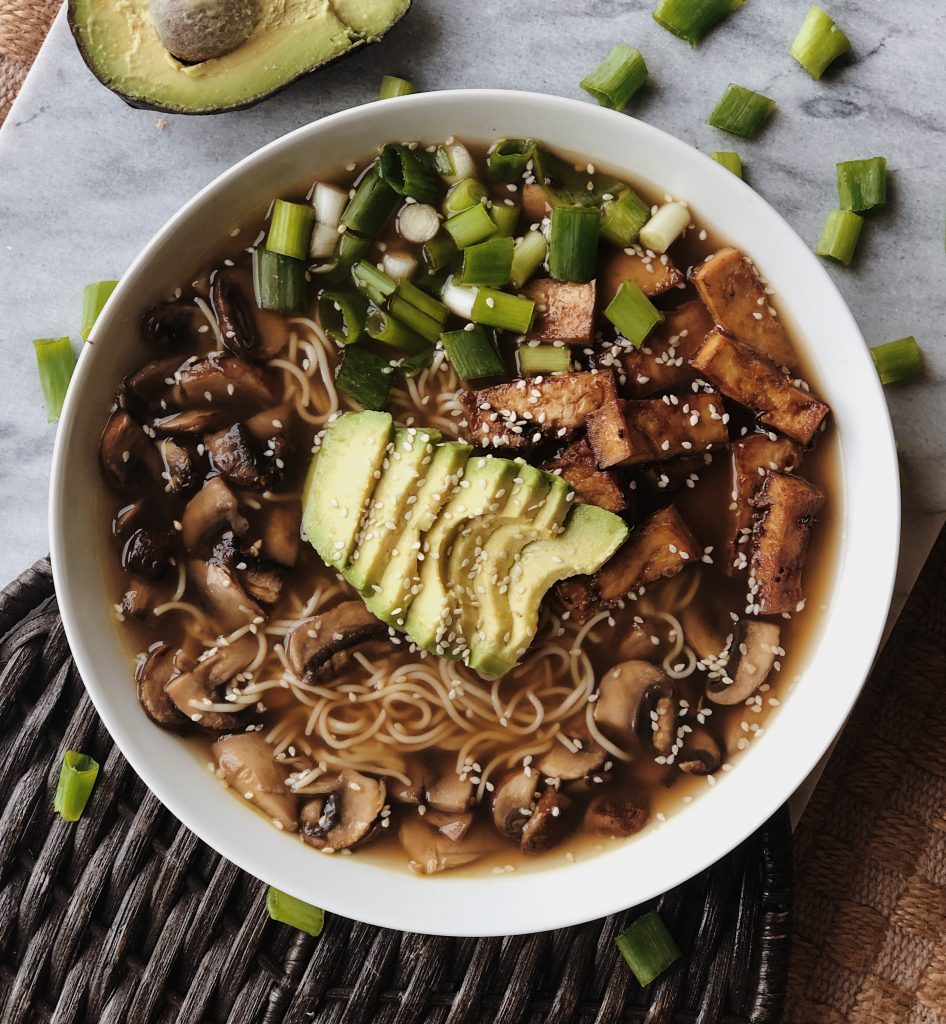 Mushroom Tofu Ramen
A comforting, easy-to-make, delicious recipe that has turned your favorite college meal into a healthy dish.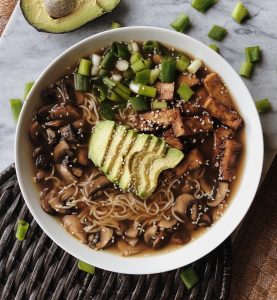 Ingredients
one carton of mushrooms, chopped (about 8 oz)
one box of vegetable broth (16 oz)
3 tbsp minced garlic
1/2 cup soy sauce
one 16oz packet of extra firm tofu
ramen noodles (about 16 oz)
teriyaki sauce
sesame seeds
Directions
Step 1

Preheat the oven to 350 °F and spray a baking sheet with non-stick oil.

Step 2

Chop up the tofu into cubes and marinate in olive oil and teriyaki sauce. Bake in the oven for about 30 mins or until slightly crispy.

Step 3

In a large saucepan, saute the chopped up mushrooms in a little bit of olive oil for about 5 mins or until slightly browned.

Step 4

Add in the vegetable broth, soy sauce, 3 tbsps teriyaki sauce, 3 tbsps minced garlic, and 2 tbsps sesame seeds. Heat on medium heat until simmering

Step 5

In a separate saucepan, cook the ramen noodles in boiling water for about 10 minutes.

Step 6

In a bowl, combine the mushroom broth mix and ramen noodles. Top with tofu, avocado, spring onions, and sesame seeds.